Pagination's new tool: The automatic creation of multi-language brochures. Let's see how Alarm.com uses it.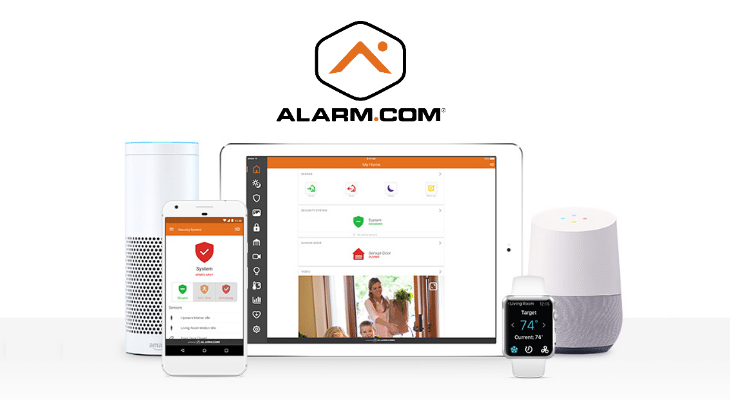 Date:3 September 2018
Author: Luca Reginato
Alarm.com is a US-based technology company and leader in providing home security technologies.
The company provides cloud-based services for remote control, home automation, and monitoring services, such as interactive security, video monitoring, and energy management. Since 2000, Alarm.com has helped protect and alert hundreds of thousands of residential and commercial customers throughout the United States and Canada.
Alarm.com's needs
Alarm.com needed to create several brochures in different languages and update them constantly. This led them to look for a solution that could optimize the entire creation process. Before meeting Pagination, the company created its own brochures manually, a process that involved a significant production time and, consequently, high production costs.
The limits of manual creation
Creating and updating multilingual documents is a challenging task if done manually. It requires users to paginate large amounts of data and images by hand, and it is a process that takes a lot of time and is prone to errors. Furthermore, creating documents in multiple languages adds a degree of difficulty to the process.
Every time a brochure in a new language is created, it is necessary to edit the document layout to adapt it to the length of the text in that new language. This could lead to a distortion of the whole design and, most of all, it takes a lot of time and a continuous rethinking of the document's graphic design.
Pagination's Solution: InDesign Multi-language Brochure Automation
With Pagination, all of these limits are overcome. Pagination's core business is the automatic creation of catalogs, price lists, and weekly ads using a cloud-based service. InDesign and PDFs are always available, ready-to-print and for digital distribution.
The innovation that Pagination has developed for Alarm.com focused on the automatic management of its language translations. This solution allows Alarm.com to use only one data file to create all of their brochures. The brochures are automatically generated in each desired language using its own InDesign layout. Moreover, there is no longer a need to manually adjust the layout of the document according to each language, as Pagination automatically adapts the layout (according to the language length), ensuring stylistic coherence of all documents' versions.
One benefit of this solution is the opportunity for Alarm.com to create brochure designs freely in Adobe InDesign and to change them whenever needed. Users can upload them to Pagination's cloud completely on their own, and the brochures are automatically created using the chosen layout and in all required languages.
Right now, Alarm.com is creating 40 brochures in a dozen different languages, for a total of 120 unique brochures, all thanks to Pagination's new tool. The automatic creation of these documents has led the company to optimize its entire creation process while saving time and costs. Moreover, the cloud platform ensures great flexibility, giving Alarm.com the chance to create its brochures at any time, from any device, and without the need to install any software or have specific training.
Just contact us and tell us about your project. We are here to help you!
Create your automated document!