A selection of garden catalogs to get inspiration for your project
If you're looking for ideas to create a garden catalog, or you simply want to see how garden catalogs are made, here you can find a selection of real catalogs in pdf format or flipbook mode. Each document has a brief description in which you'll find information about the document like the layouts used, product information displayed, types of photographs, and so on. If you have to create a ready-to-print or web-ready catalog or price list in no time, without errors, Pagination's cloud service can help you.
Old Fashioned Catalog
Lee Garden's Home & Garden catalog is a handmade document with a lot of space for lengthy, detailed descriptions. There are no chapter separators or index, which means that sometimes the document feels quite chaotic. Images are both in-context and cut-out pictures.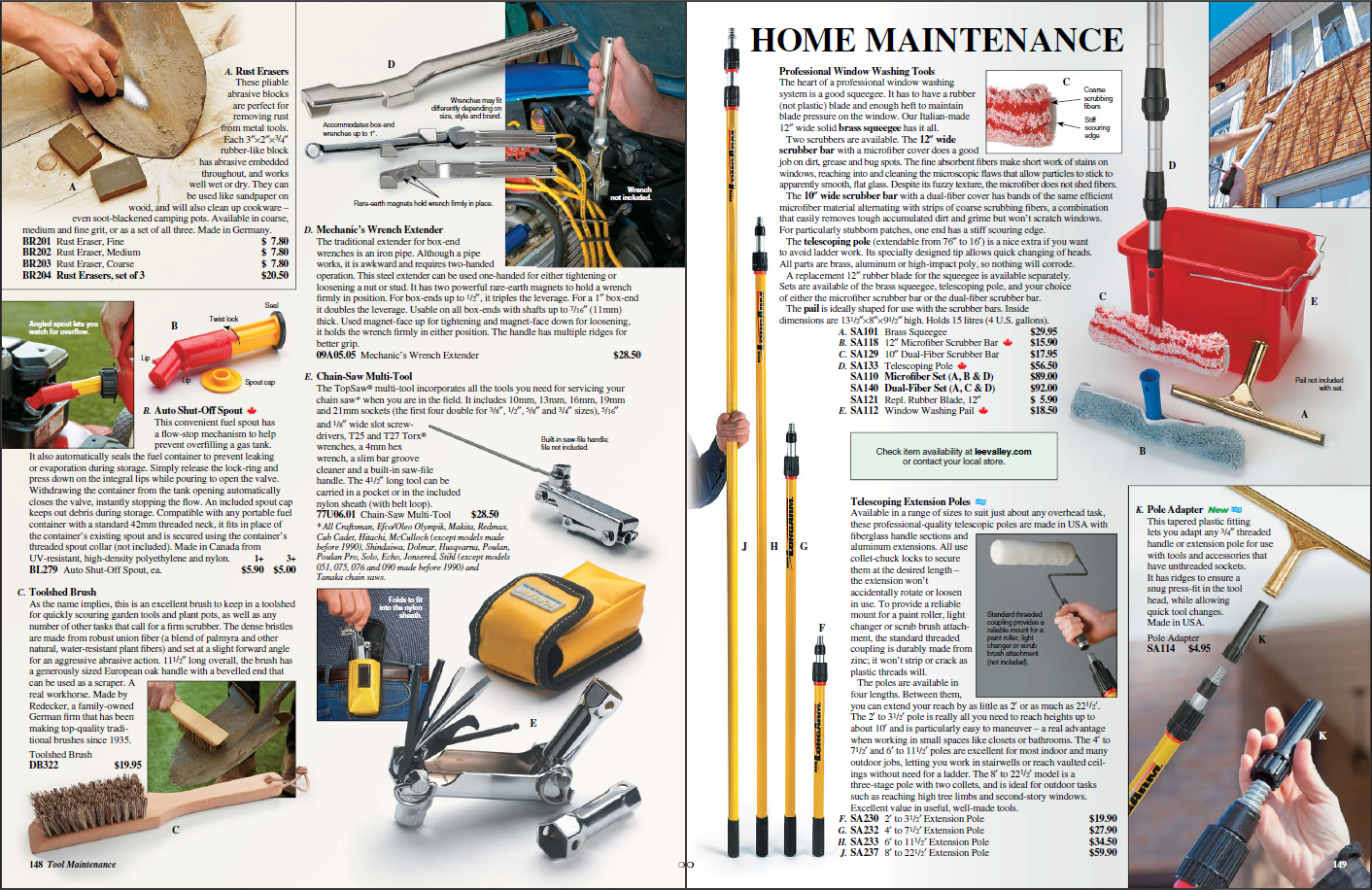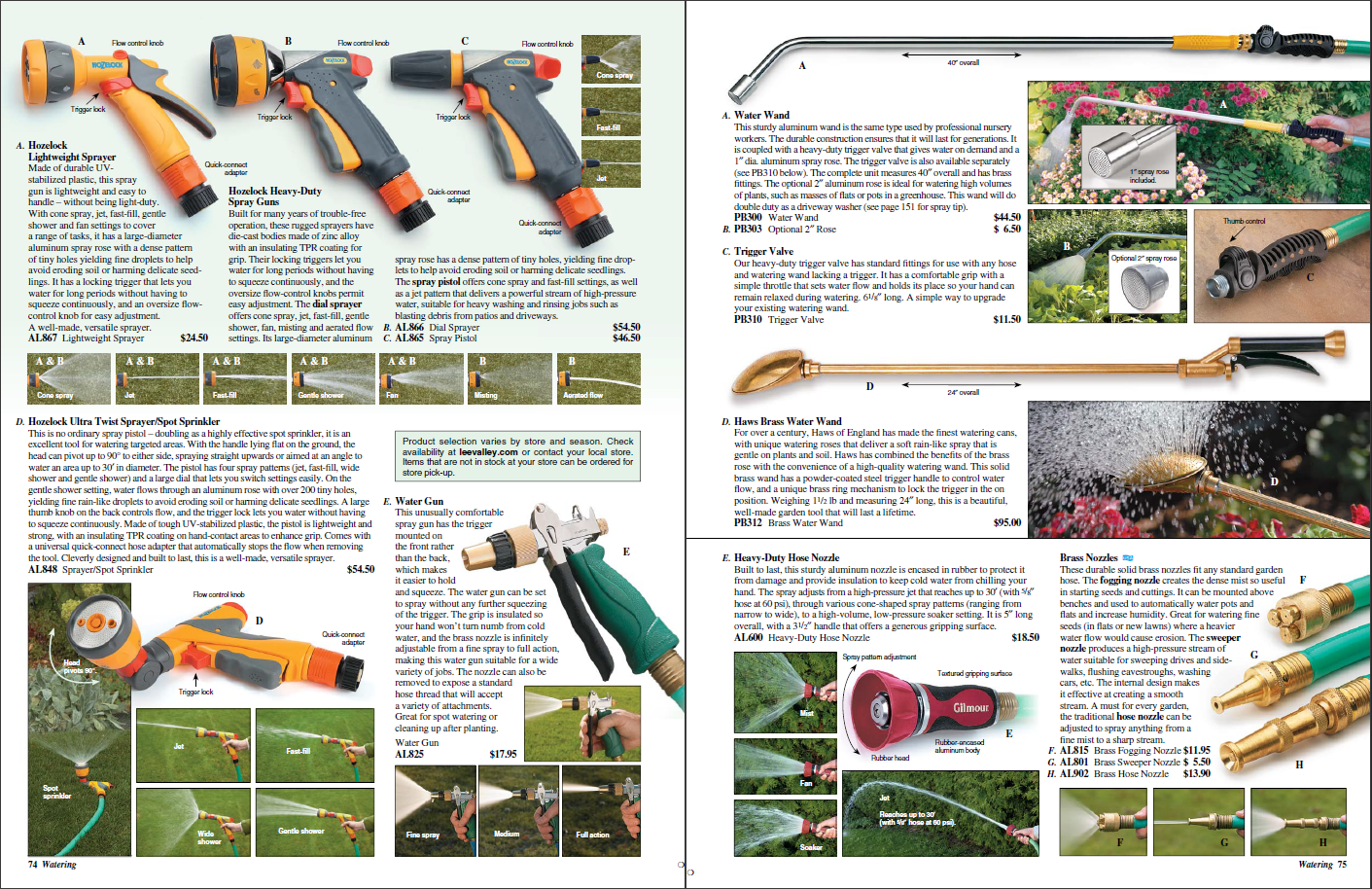 Big, but Practical Catalog
BFG Supply's lawn and garden catalog has a landscape orientation. it includes a table of contents at the beginning of the document that helps readers to move throughout the interior. Products are displayed in two columns, and the resulting layout is quite simple and practical. Regarding the images, there's a good a mix between in-context and cut-out photos.
Cutting-Edge Gardening
Wolfgarten's catalog is a colorful document with an ensemble of simple and clear layouts. Chapter separators are composed of an in-context picture and a short description. Each product is represented by an image, a table, a short description, and a barcode. At the beginning of the catalog, there's a table of contents with some brief general introduction about the products.

Clean and Tidy Catalog
AL-KO's gardening catalog is a well-organized and clean document. Each product is split into two pages, to better display its characteristics. There's also a particular focus on the advantages of each product. At the beginning of the document, you'll find a table of contents and a short introduction about the company.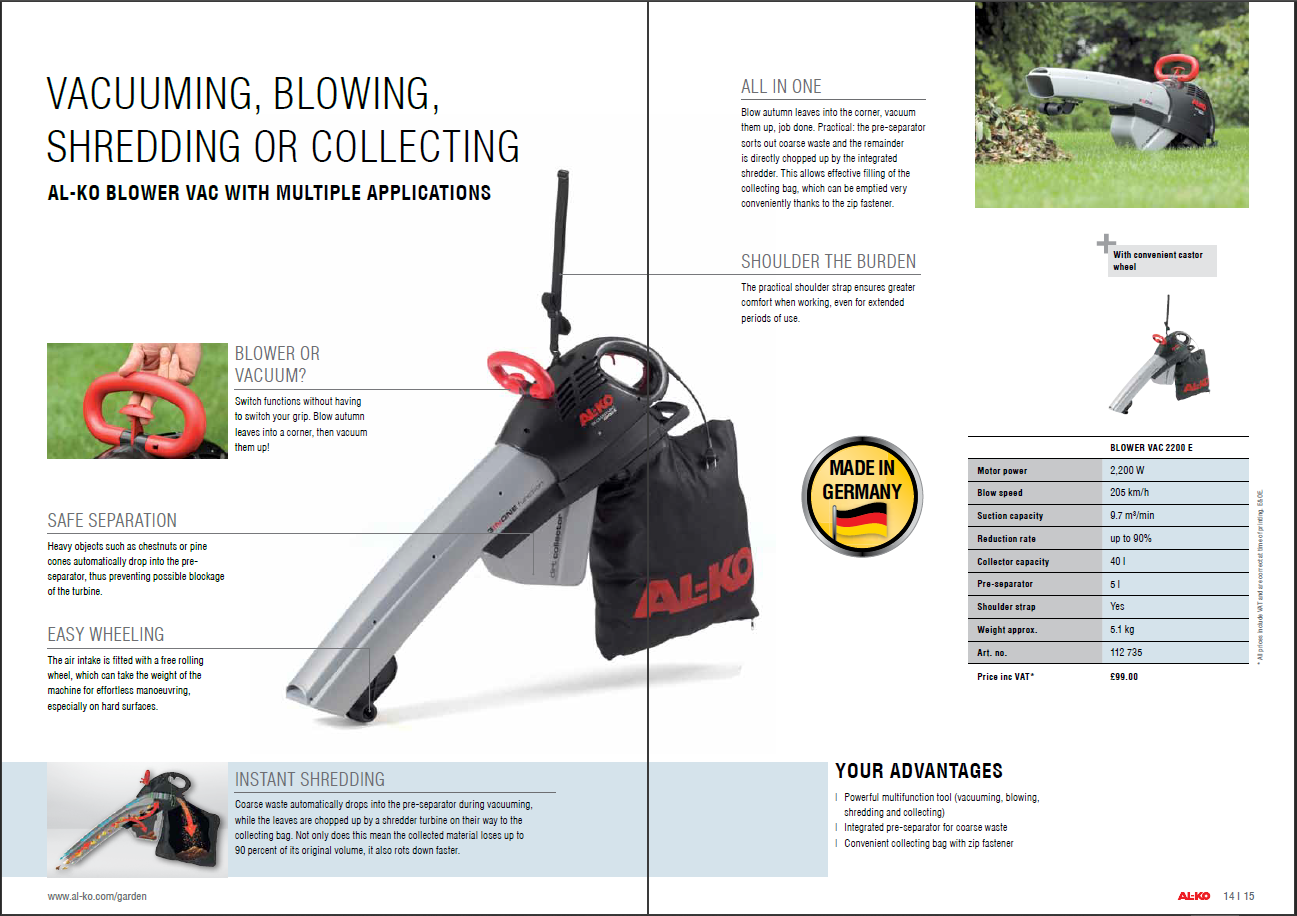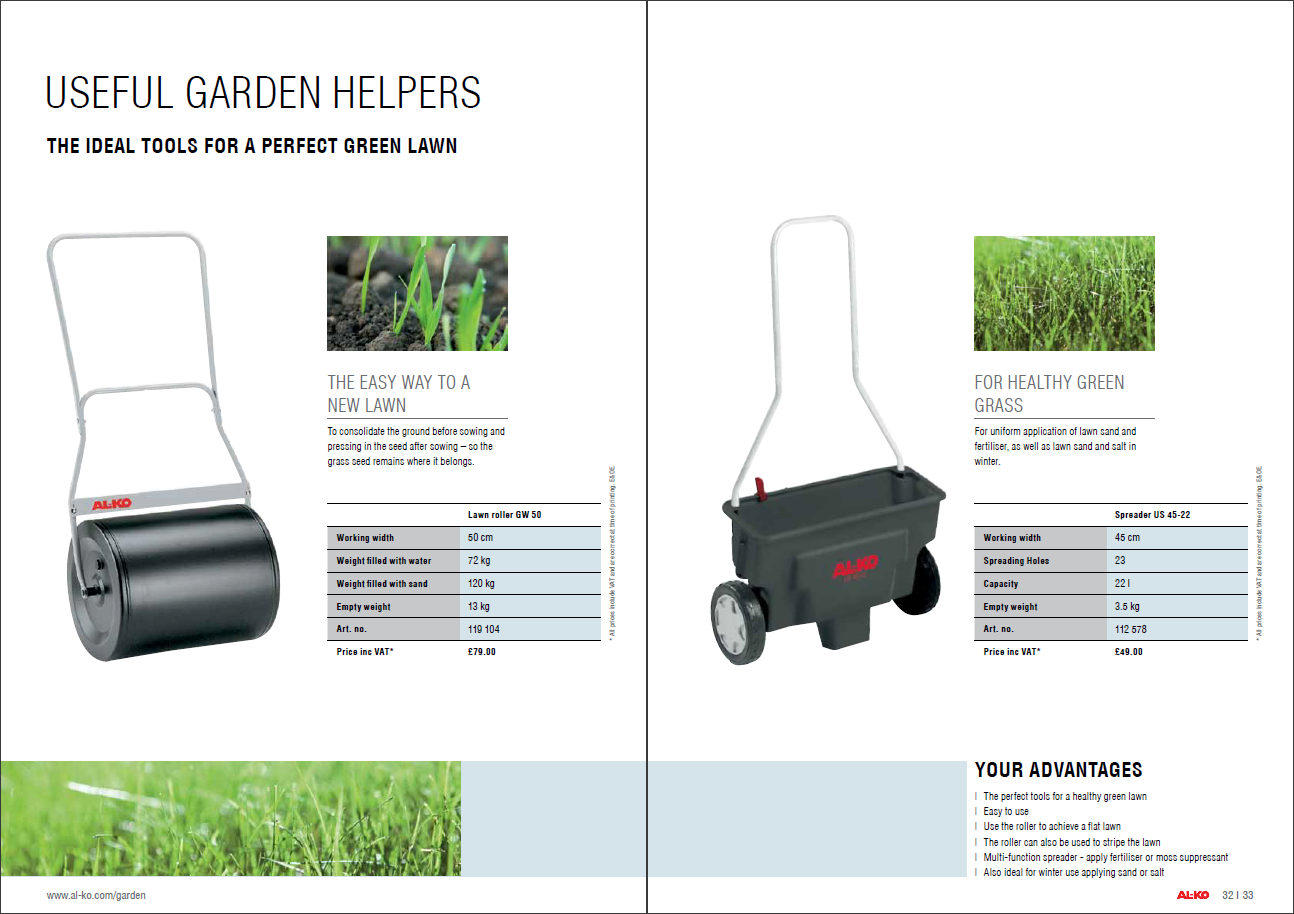 Product Focused Catalog
GrowOrganic's catalog combines different layouts to create a varied and modern document. Every product includes a short description, along with its SKU code and price. The document is focused on the products, with no company information included, apart from some contact information at the end of the catalog.
Classic and Clean Catalog
AM Leonard's catalog has a quite classic and clean structure, and it's easy to read. The whole document is a mix of cut-out and in-context images that offer different perspectives of the products. There is no index or chapter separators, but it does include icons that call attention to specific items' elements.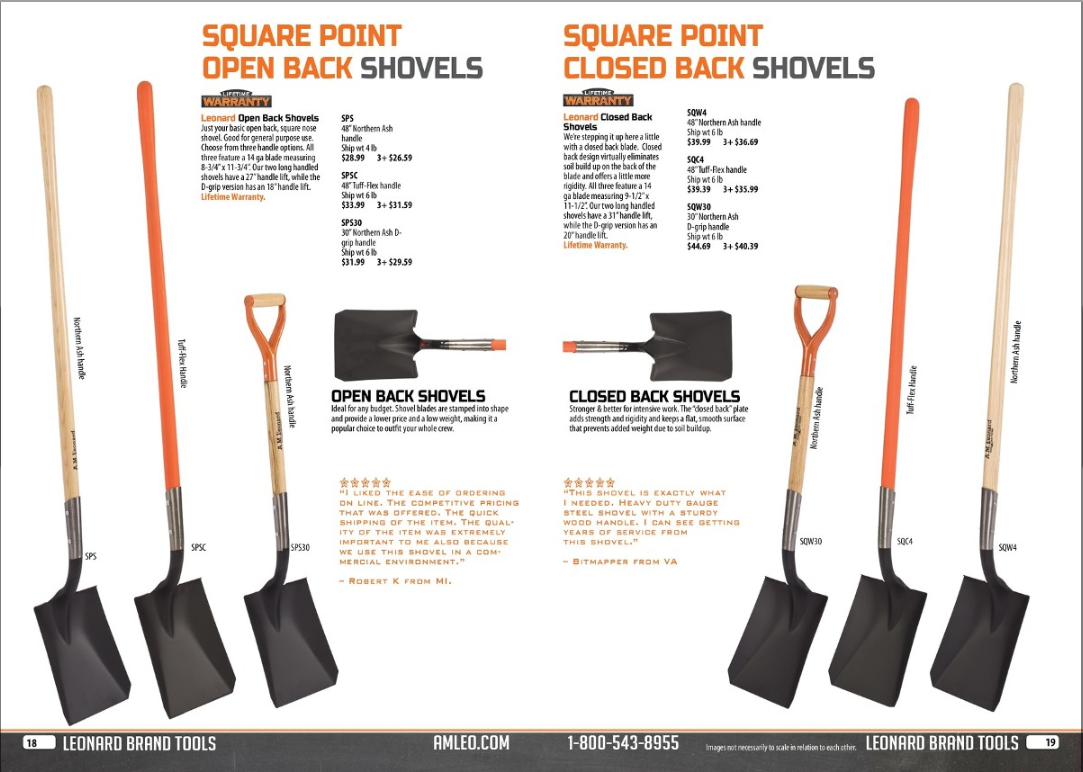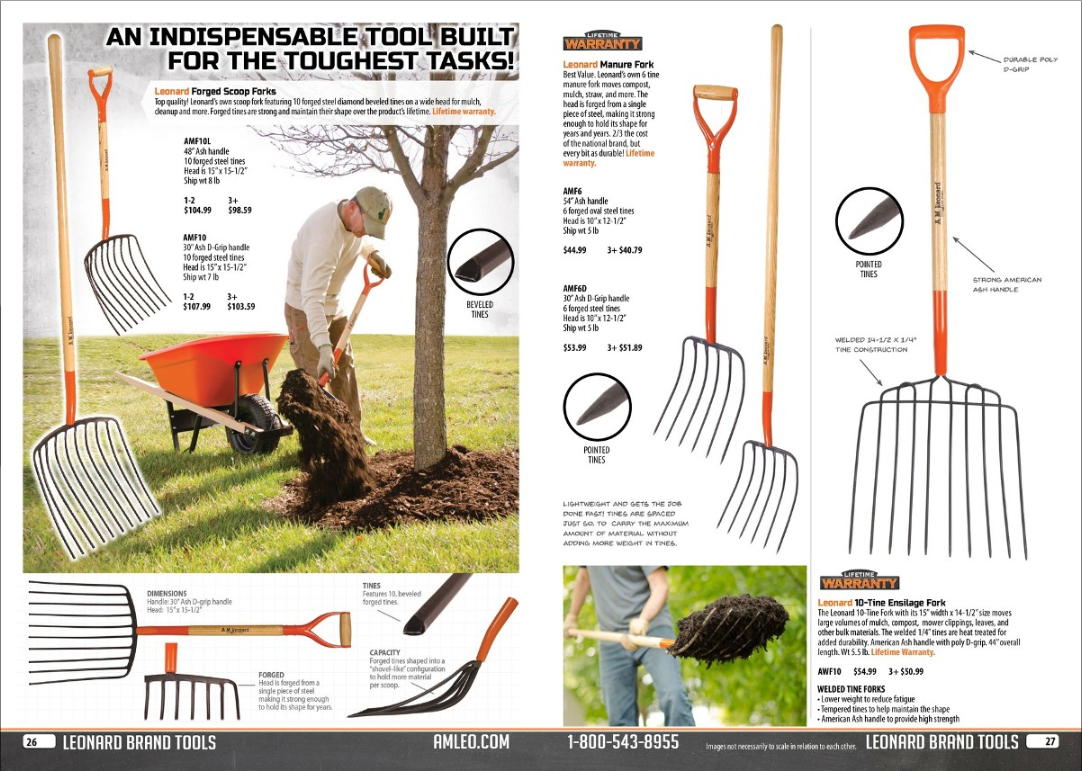 Old School Garden Catalog
The 2018 Spring Catalog by Hoss Tools is a totally handmade document. The catalog has an old school, rural style that is suited perfectly to the products. There are mostly in-context images, but a few cut-out images are also used. The bottom of each page includes contact information to reach Hoss Tools.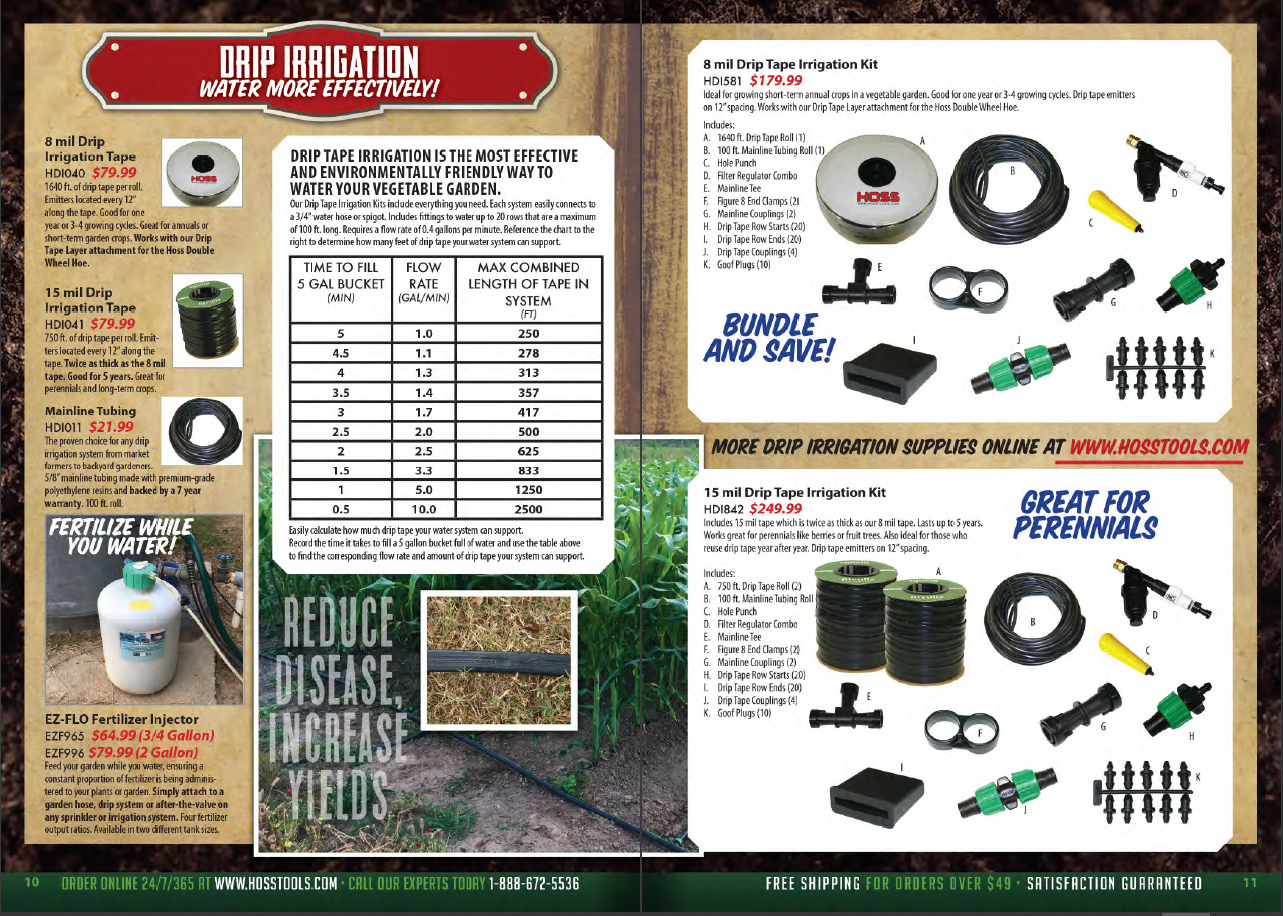 Modern and Clean Catalog
Emsa's catalog begins as a kind of gardening lookbook but then turns itself into a well structured and clean catalog. The entire document is composed of in-context images and cut-out photos. Each product includes detailed information. The whole document features information in three languages: English, French, and Italian.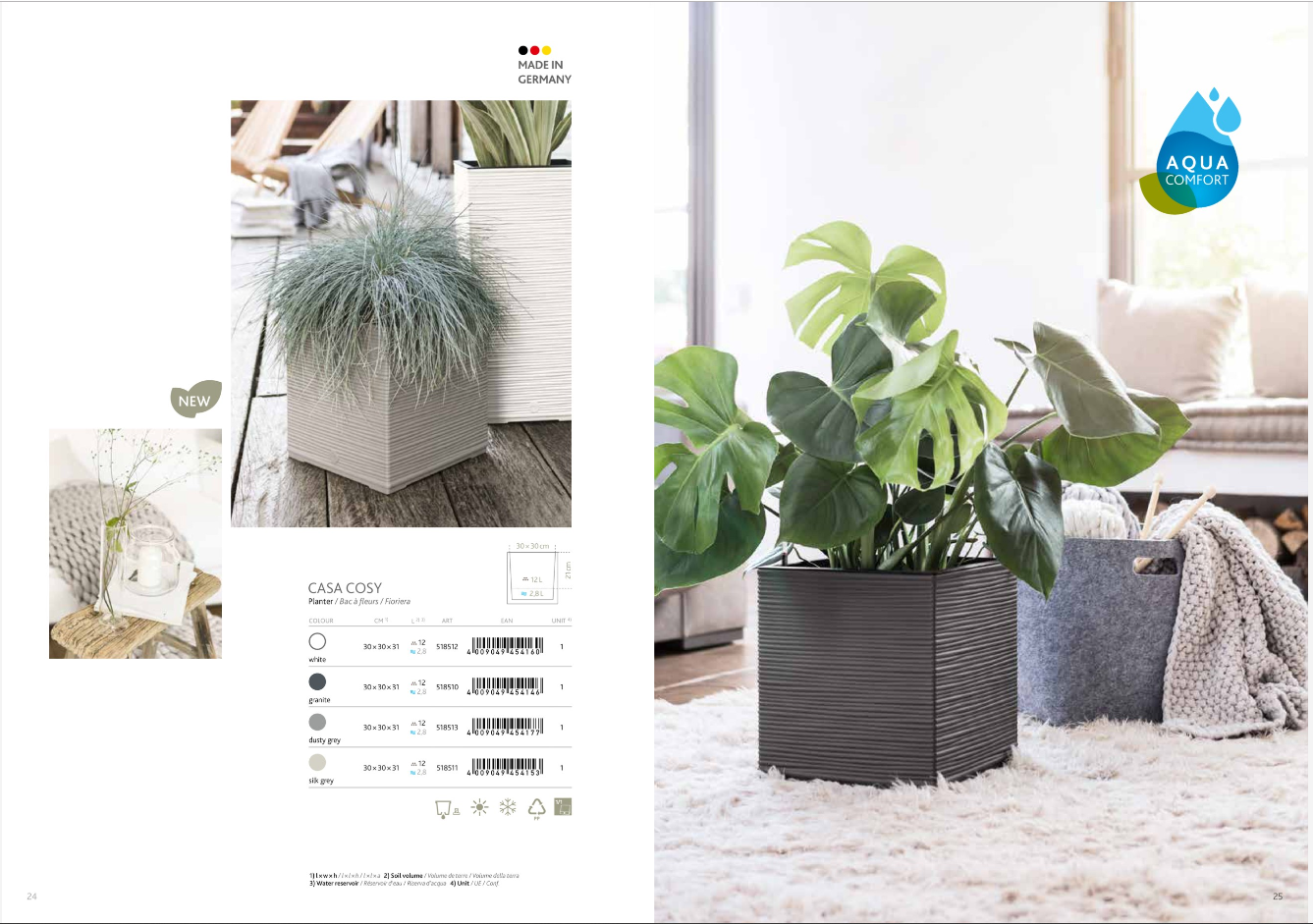 A Standard and Well Structured Catalog
Dobies' catalog is a handmade document with different layouts. Every product includes its own description, price, and picture. Regarding the photos, they're an ensemble of in-context and cut-out pictures. Every few pages include a phone number and link to the Dobies webshop. There is no index or chapter separators.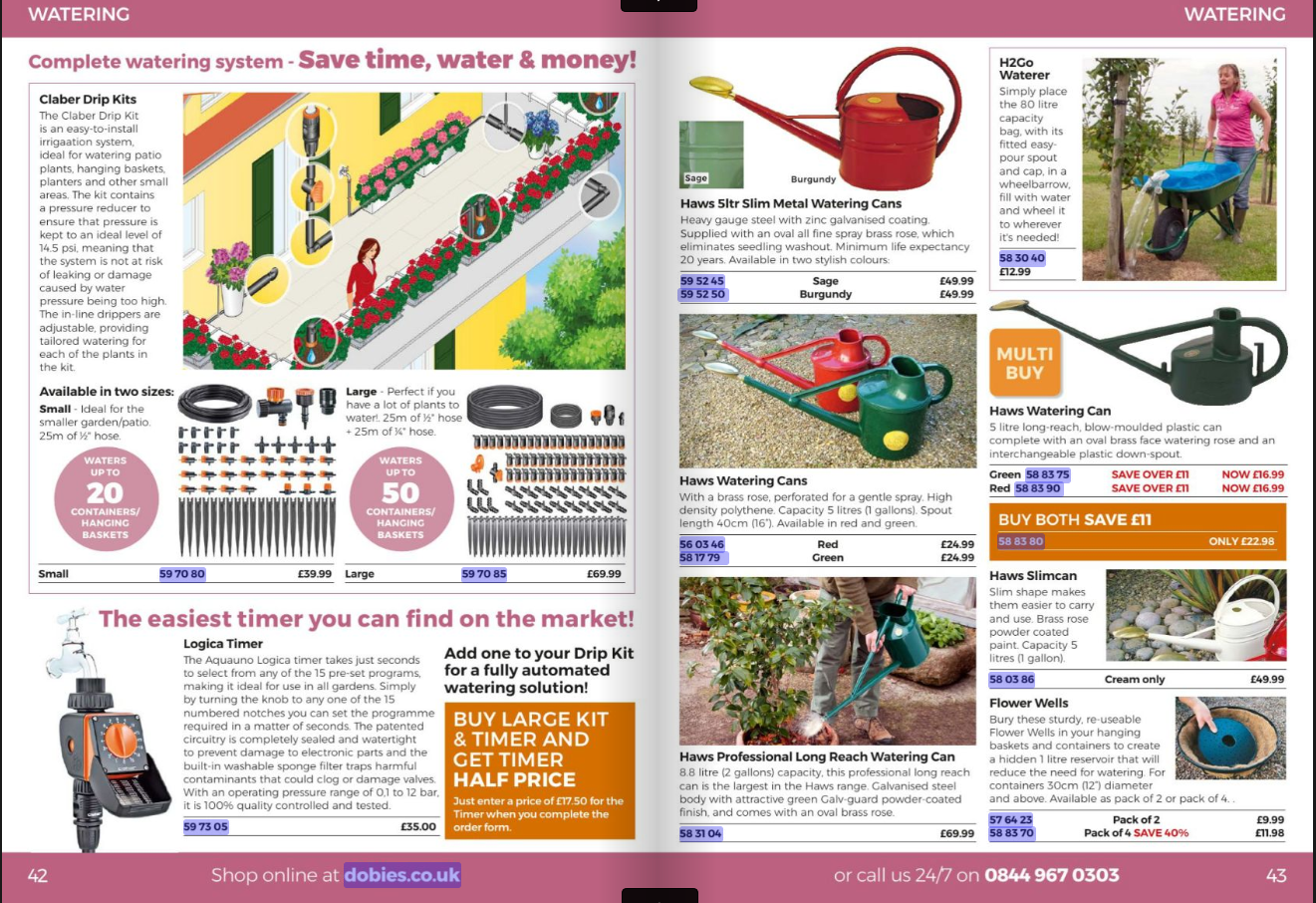 Simple and Clear Catalog
This garden catalog by Fiskars typifies exactly how a catalog should be: simple and clear. Most of the document is composed of one layout with all the necessary product information. There are chapter separators and an index. Throughout the document, readers will find zoomed-in shots of particular products, which makes the catalog even more informative.