A selection of real home decor catalogs of different brands to get inspiration
If you're looking for inspiration to create your new home decor catalog, or you just want to see how home decor catalogs are made, you can find here a selection of real documents in pdf format or flipbook mode. Each document has a brief description in which you'll find useful information such as the layouts used, product information displayed, types of photographs, and so on. If you need to create a ready-to-print or web-ready catalog or price list in no time, without errors, Pagination's cloud service can help you.
Clear and Interactive Catalog
The catalog by Wisteria is an interactive document focused on both in-context and cut-out images. It has no table of contents or chapter separators, but this doesn't affect its readability. Each product has all the necessary information, such as its name, code, and price, so it is quite easy to surf through the whole document.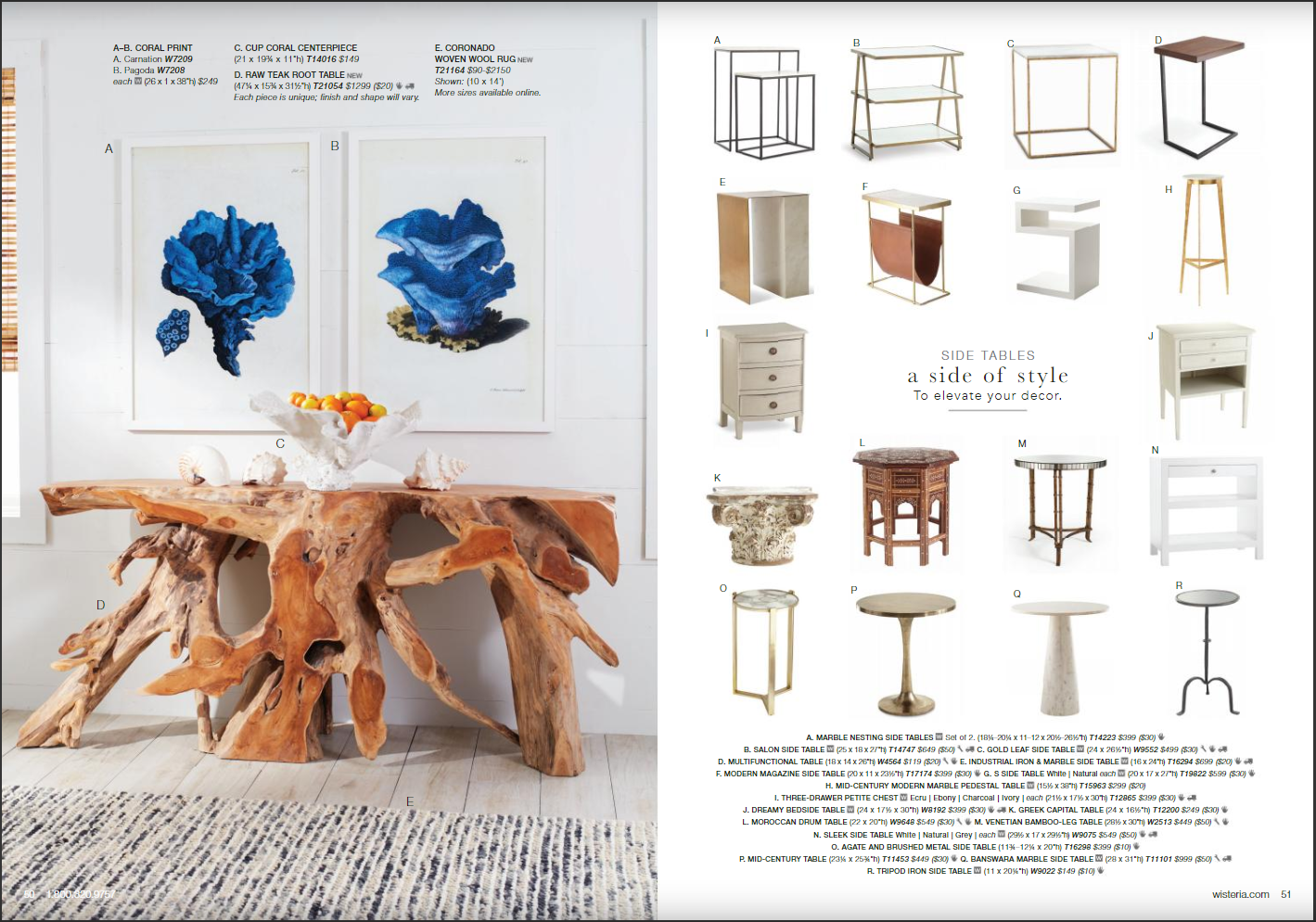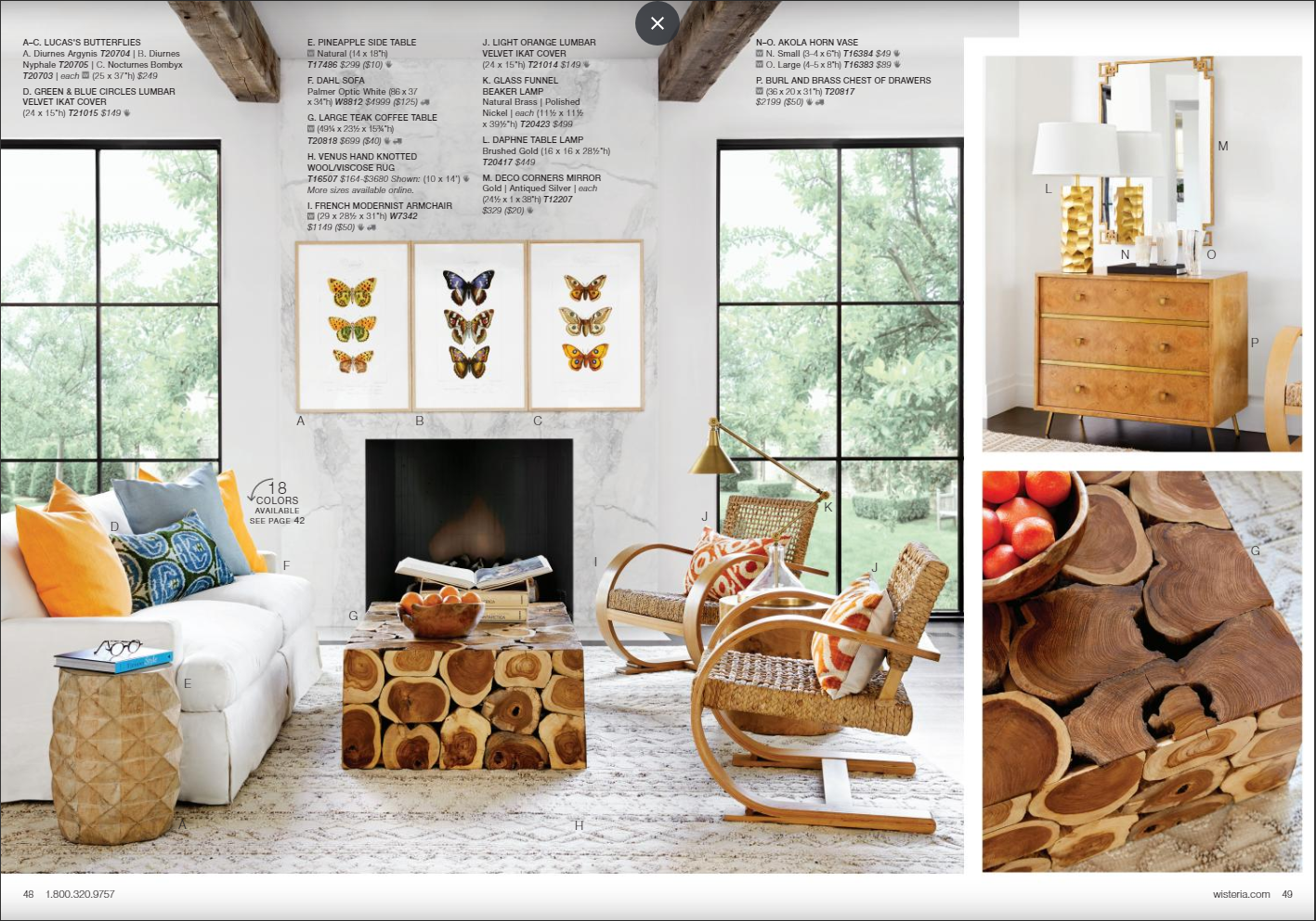 Handmade Catalog at its Finest
This catalog by Improvements is a handmade document that shows off a wide variety of layouts, it is quite difficult to find the same one more than a couple of times. The whole document is colorful and celebrates autumn. The catalog uses only in-context pictures, but there's also room for large descriptions and tables.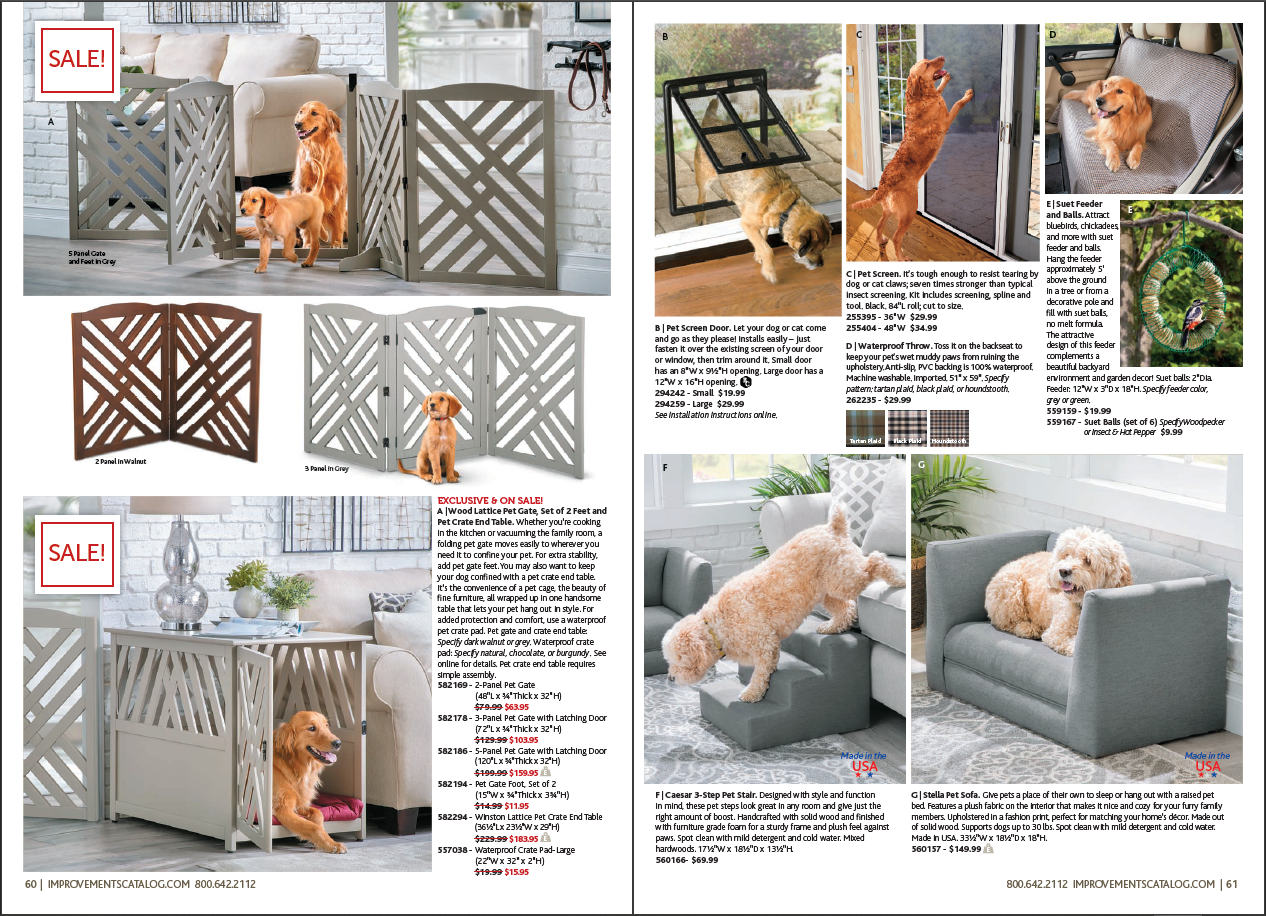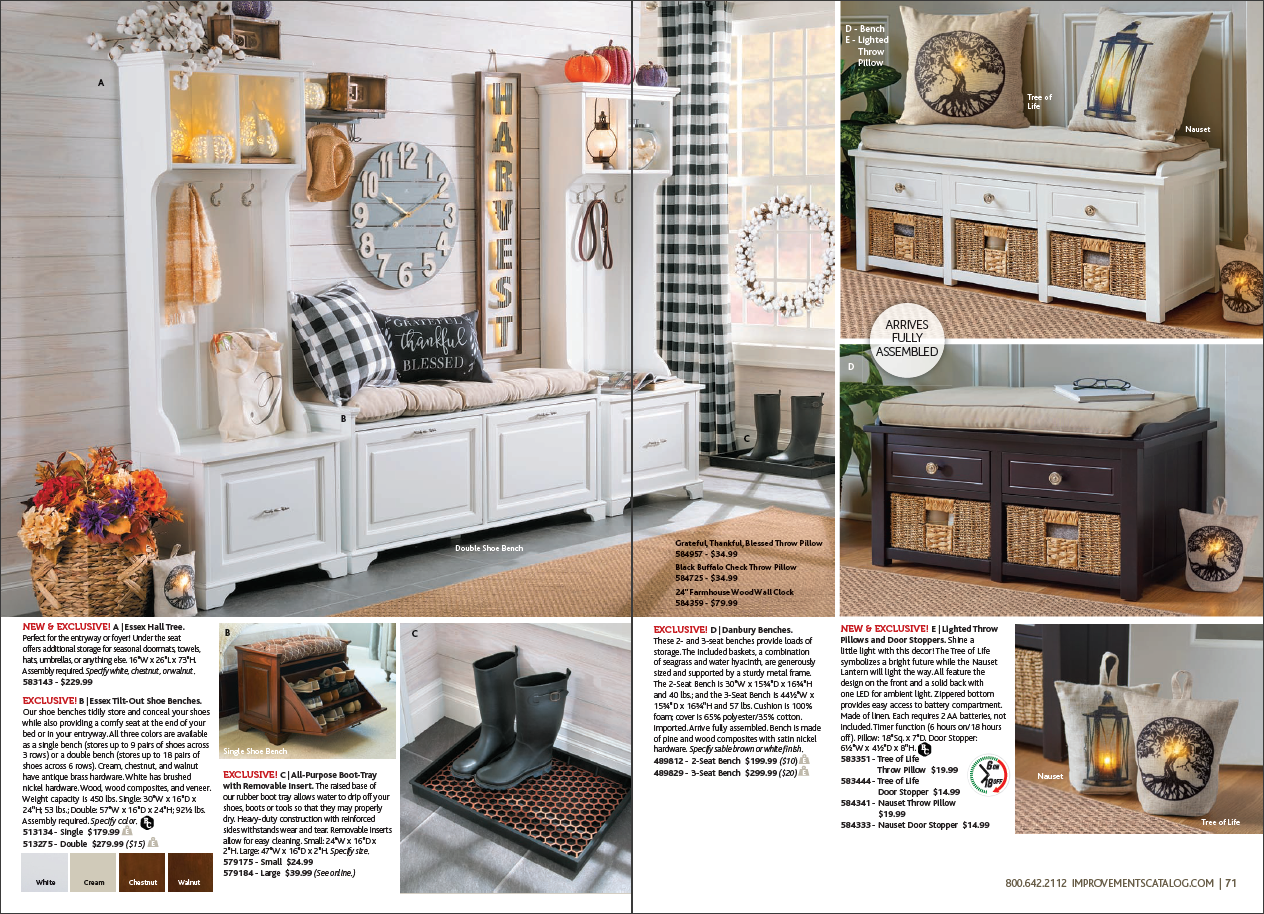 Colorful and Simple
Grandin Road's catalog is a colorful document with the right balance between descriptions and pictures. it is an ensemble of in-context pictures that encourage readers to turn the page to see what's next. Despite having no table of contents or chapter separators, the catalog is quite easy to read and, in a few seconds, you will feel comfortable with it.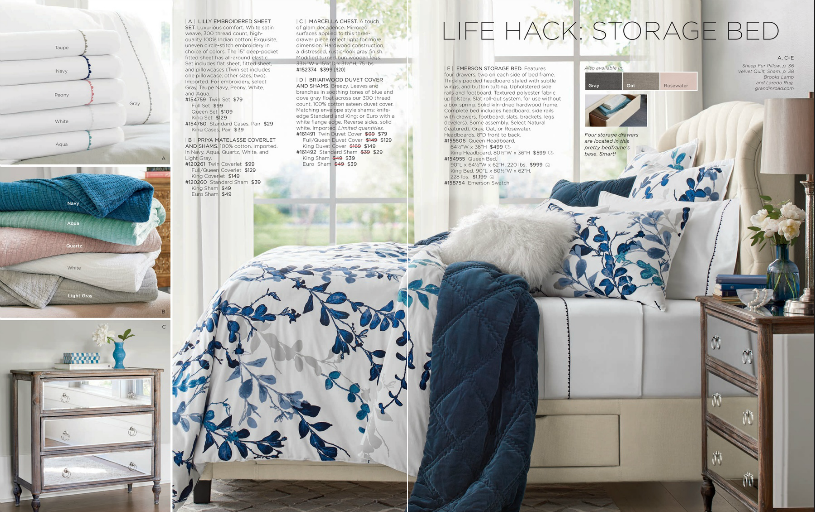 Welcome to Wonderland
An eclectic and original catalog by Accent Decor that brings you to Wonderland, this document is a hybrid between a catalog and a lookbook. Images are the key element of the document. Apart from the products' names, codes, and sizes, no other product information is given. There's also an alphabetical index at the end of the catalogue.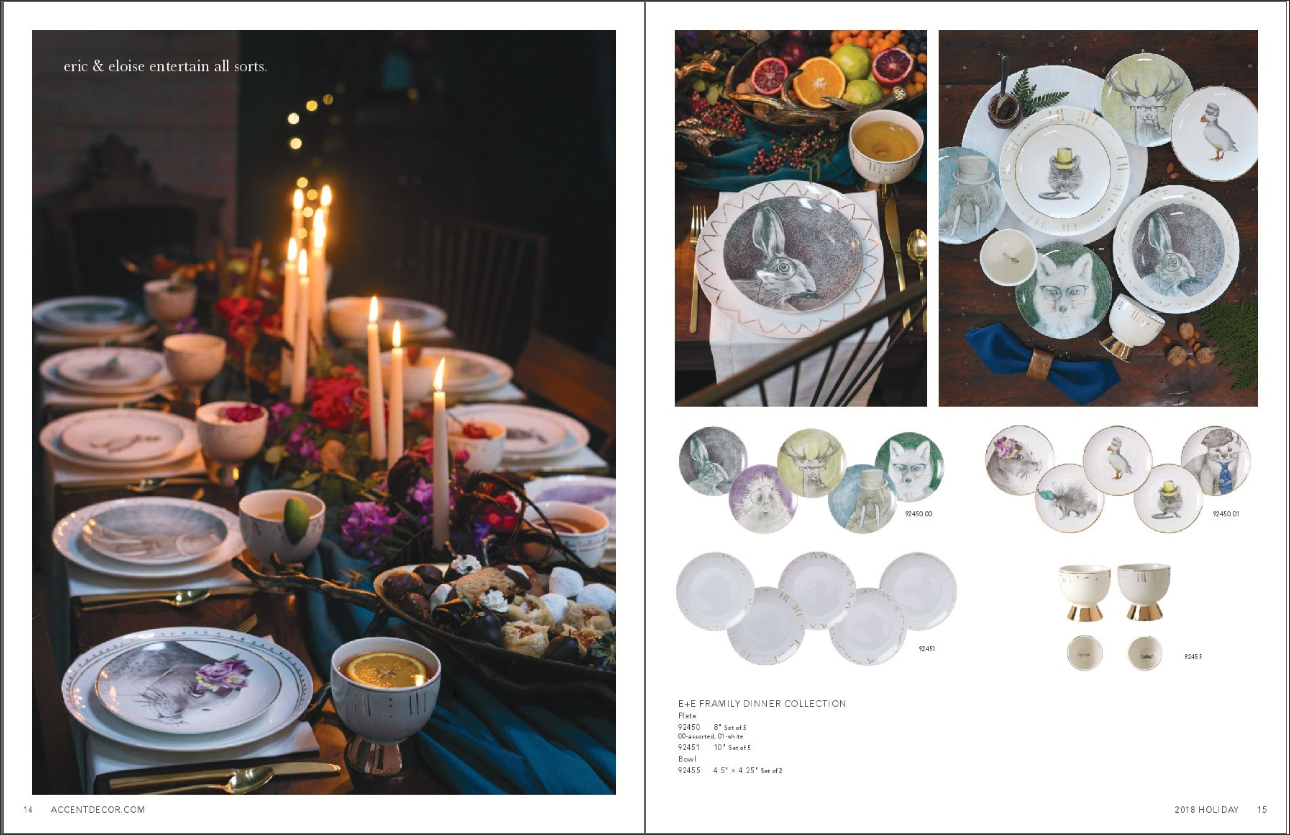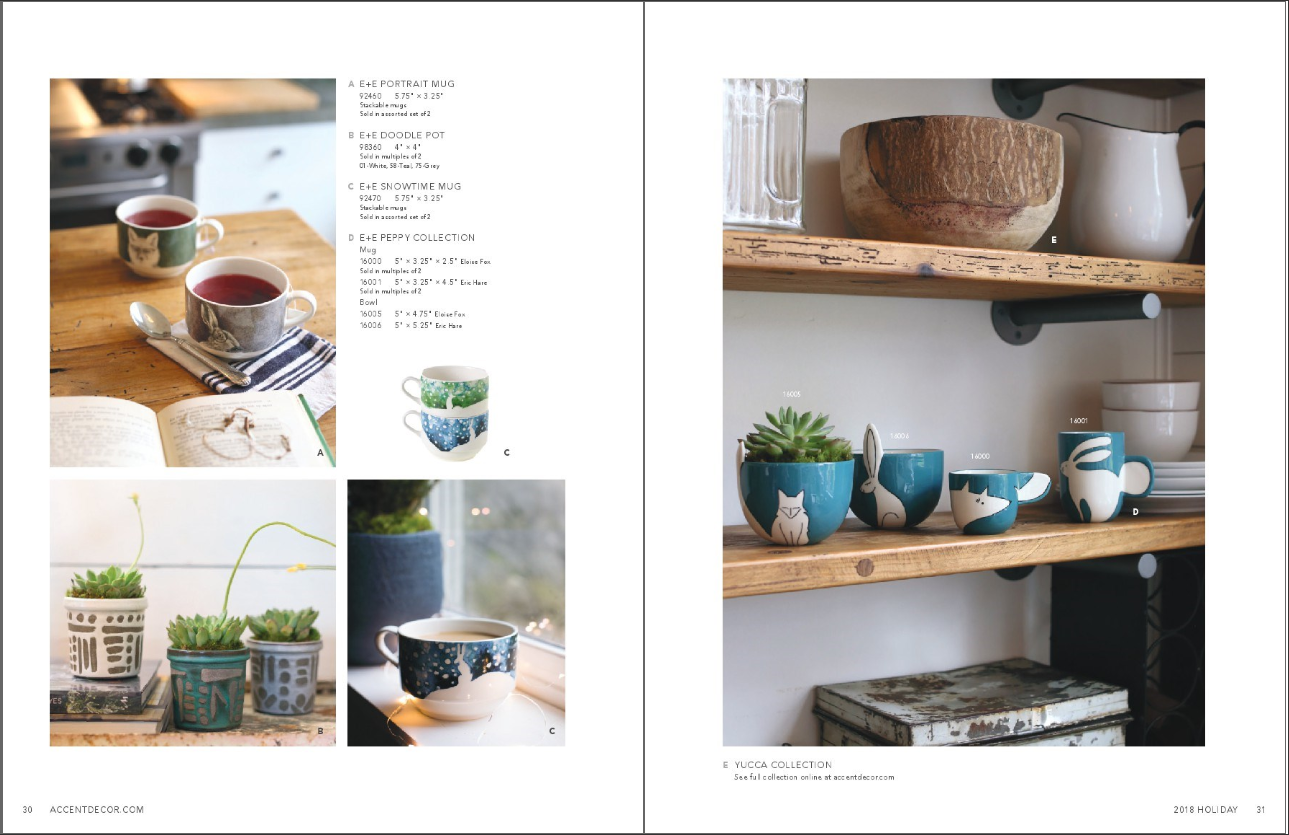 Modern and Minimal
This catalog by Jaxon Home has a modern and minimal structure. There's no table of contents, but every category has a chapter separator. Each product has all the necessary information and is well represented by a cut-out photo. The whole document is handmade, but with a few adjustments, it could be also automated.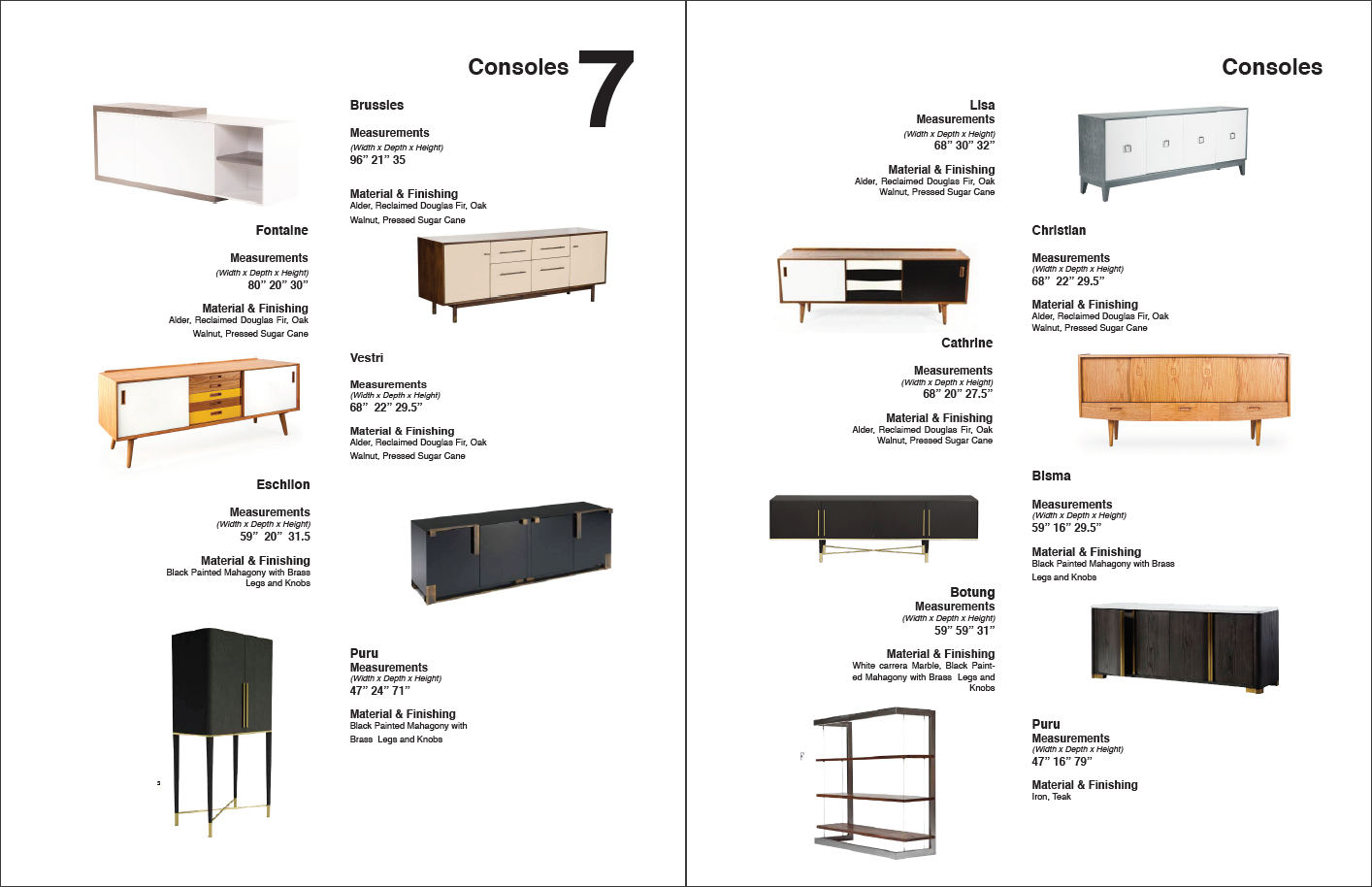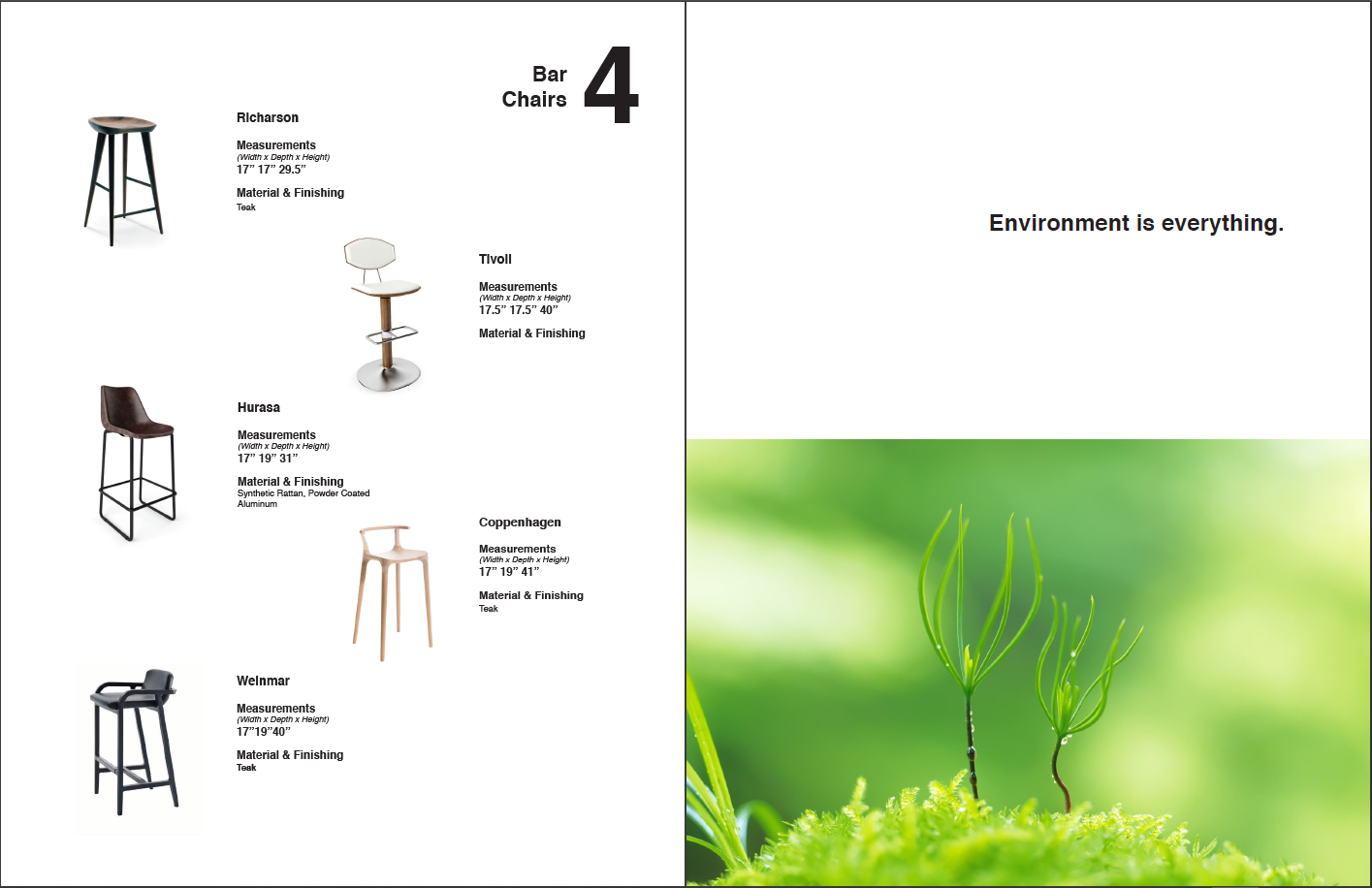 Classy Home Decor Catalog
This home decor catalog by Frontgate is made of big, in-context pictures that still leave room for short descriptions and product information. The whole document is classy and well structured, and some products include color variations. The document is mid-way between a lookbook and a standard catalog, making it more adaptable to your needs.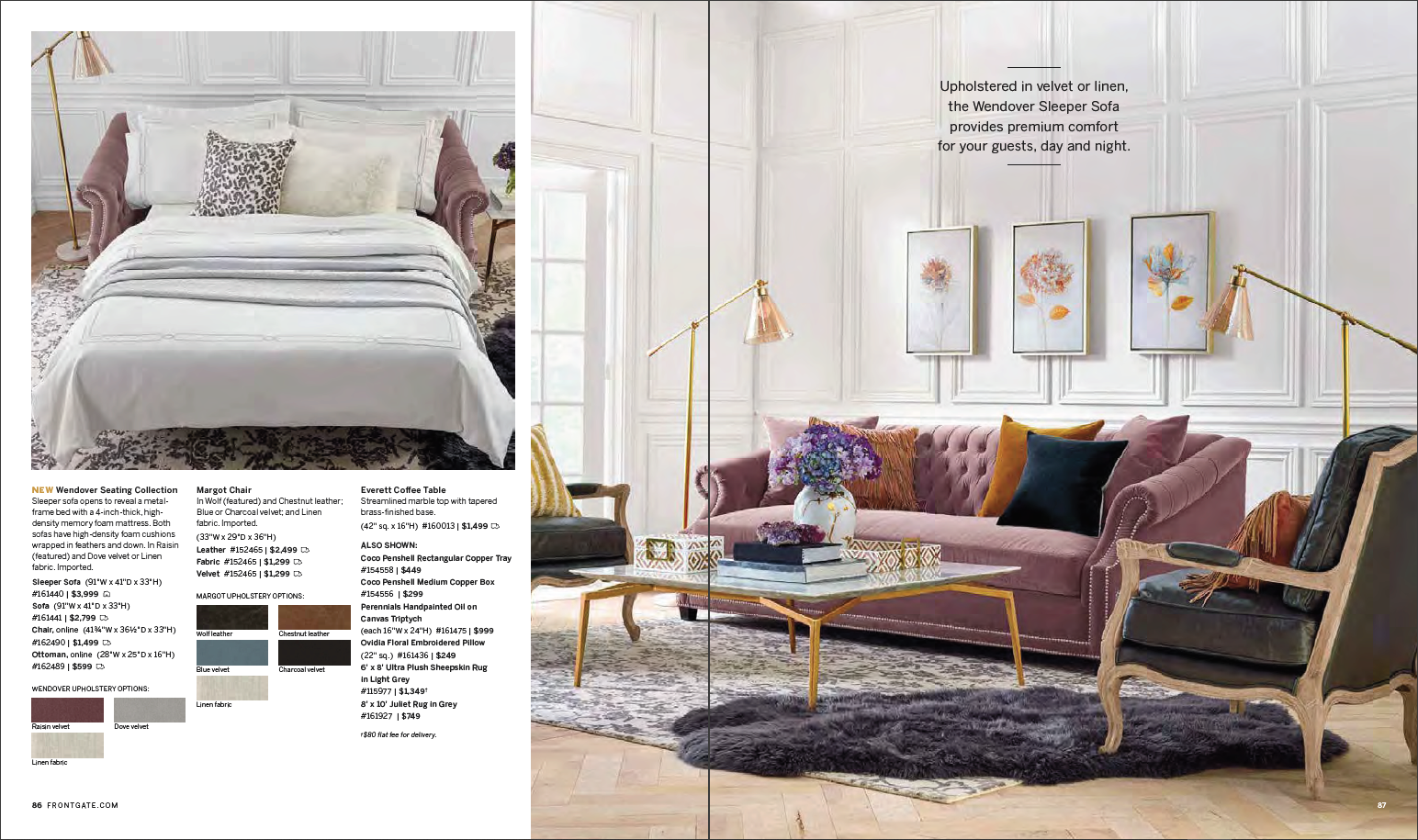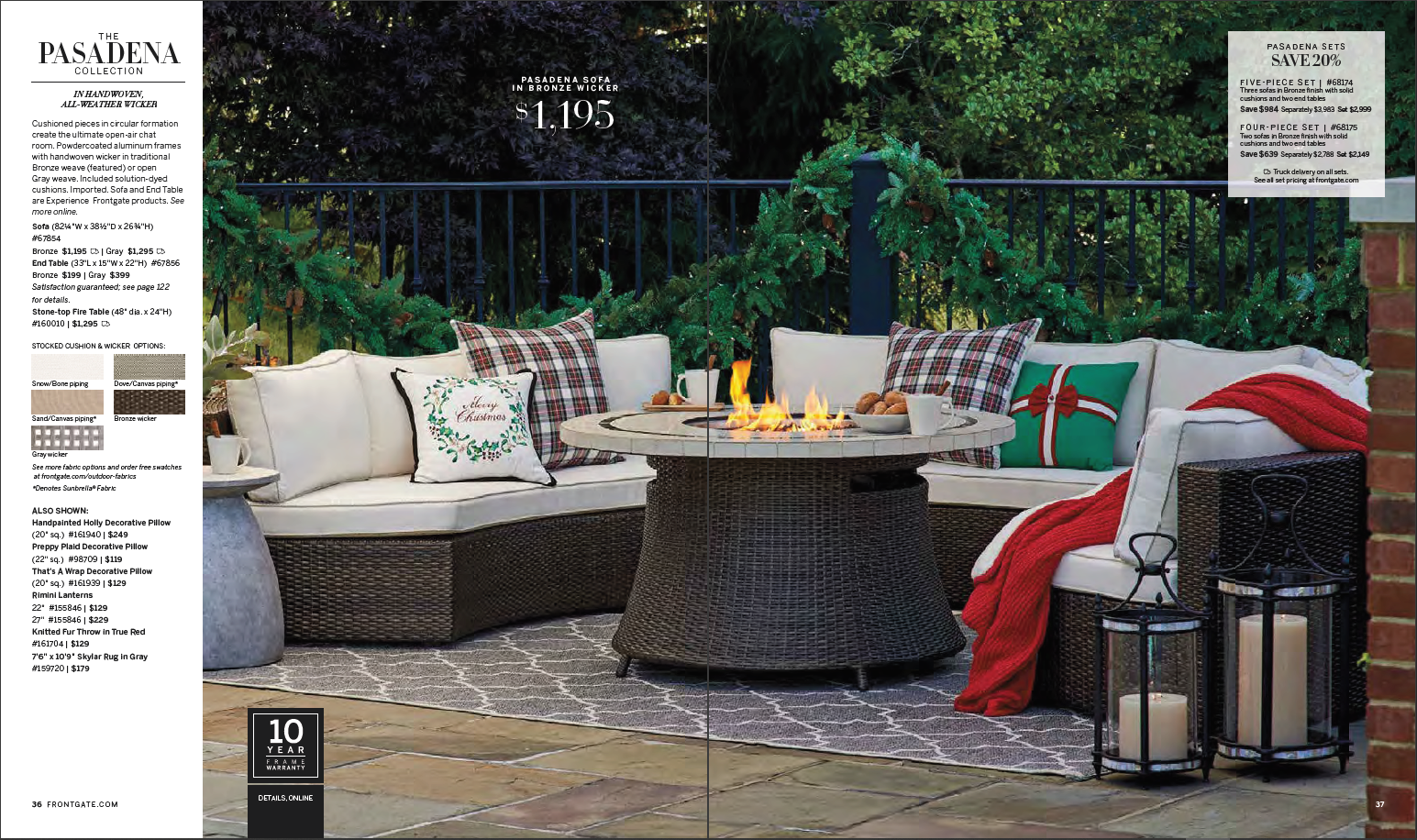 Practical and Classic Catalog
A classical, well-balanced home decor catalog with room for images and descriptions, this document by Piper Classic contains all the necessary information to help you choose the right product for your home. The catalog is composed of in-context images, and every product's price is clearly displayed. Furthermore, every page has a phone number to connect you directly with Piper Classic.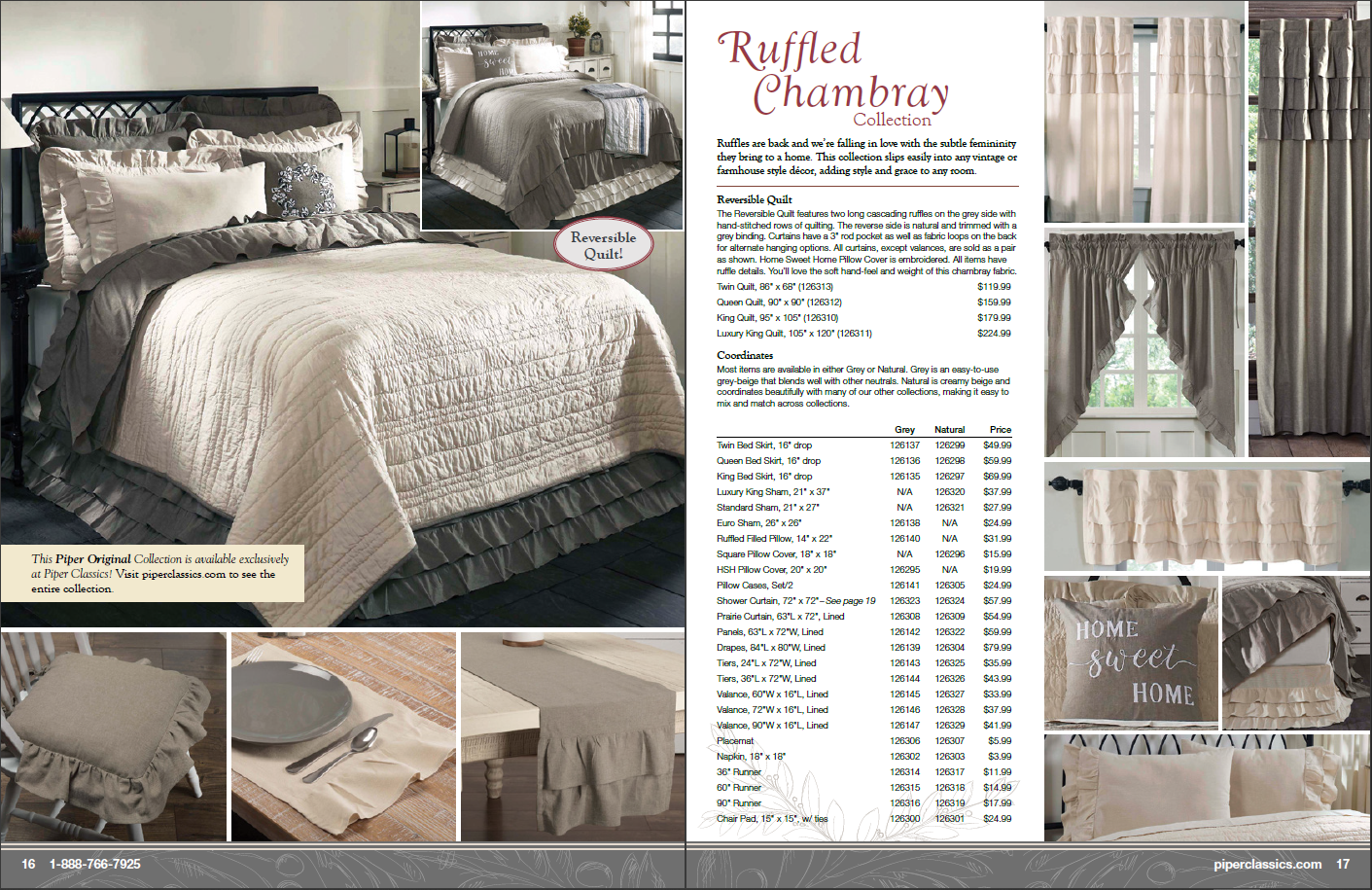 Clean and Tidy Catalog
Lexington's catalog is a clean and tidy document dominated by bright colors. In the first half of the document, there are big in-context pictures, while the second half is more linear and leaves room for product information. There are also chapter separators that give an ordered structure to the whole document.


Elegant and Interactive Catalog
Arhaus' catalog combines elegance and interactivity. In fact, the catalog is focused on emotional, in-context images that aim to involve the customer. By clicking on single elements, it's also possible to be directed to Arhaus' online store to buy the desired product. In addition, each page of the document contains all the important information to help you choose the right product for your needs.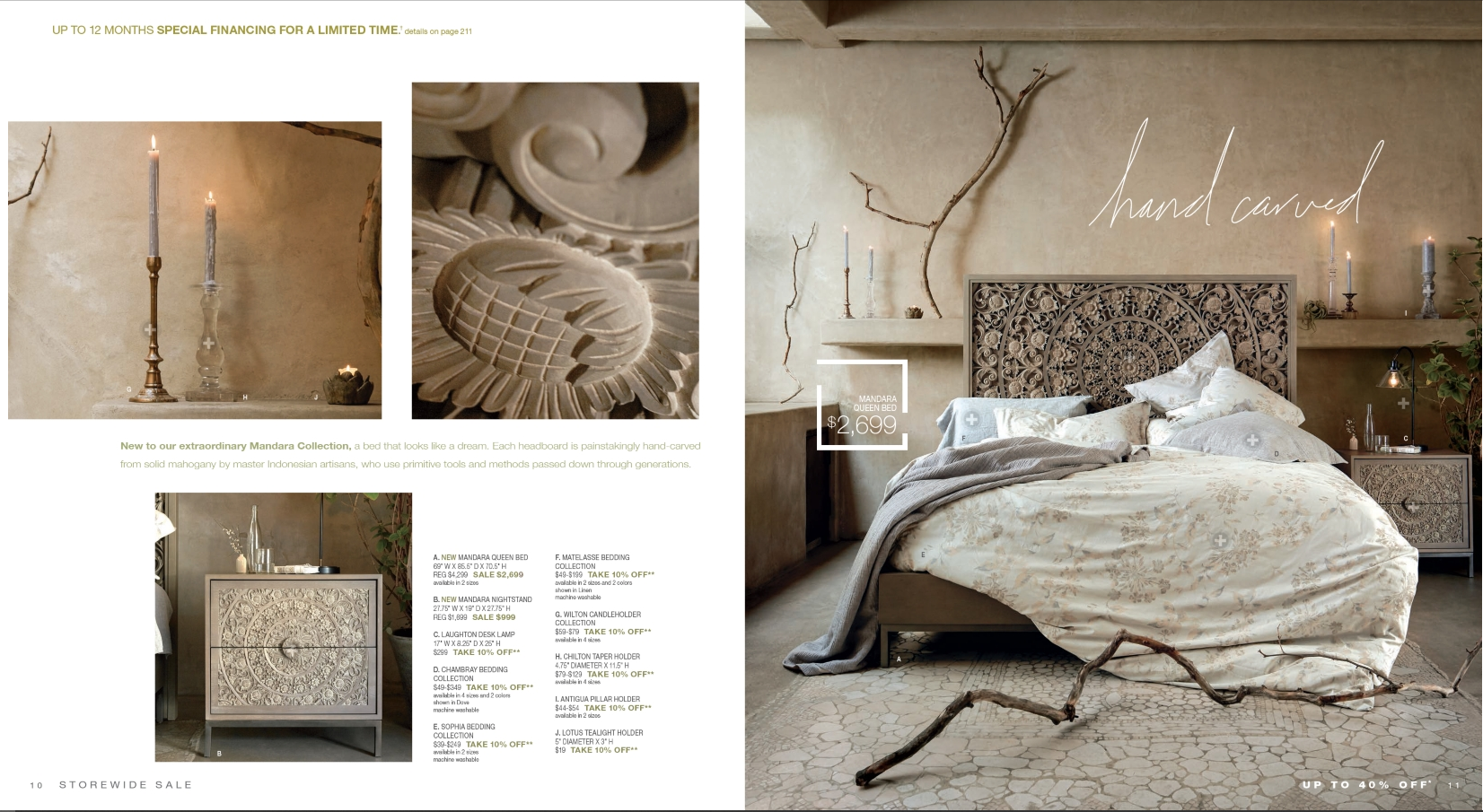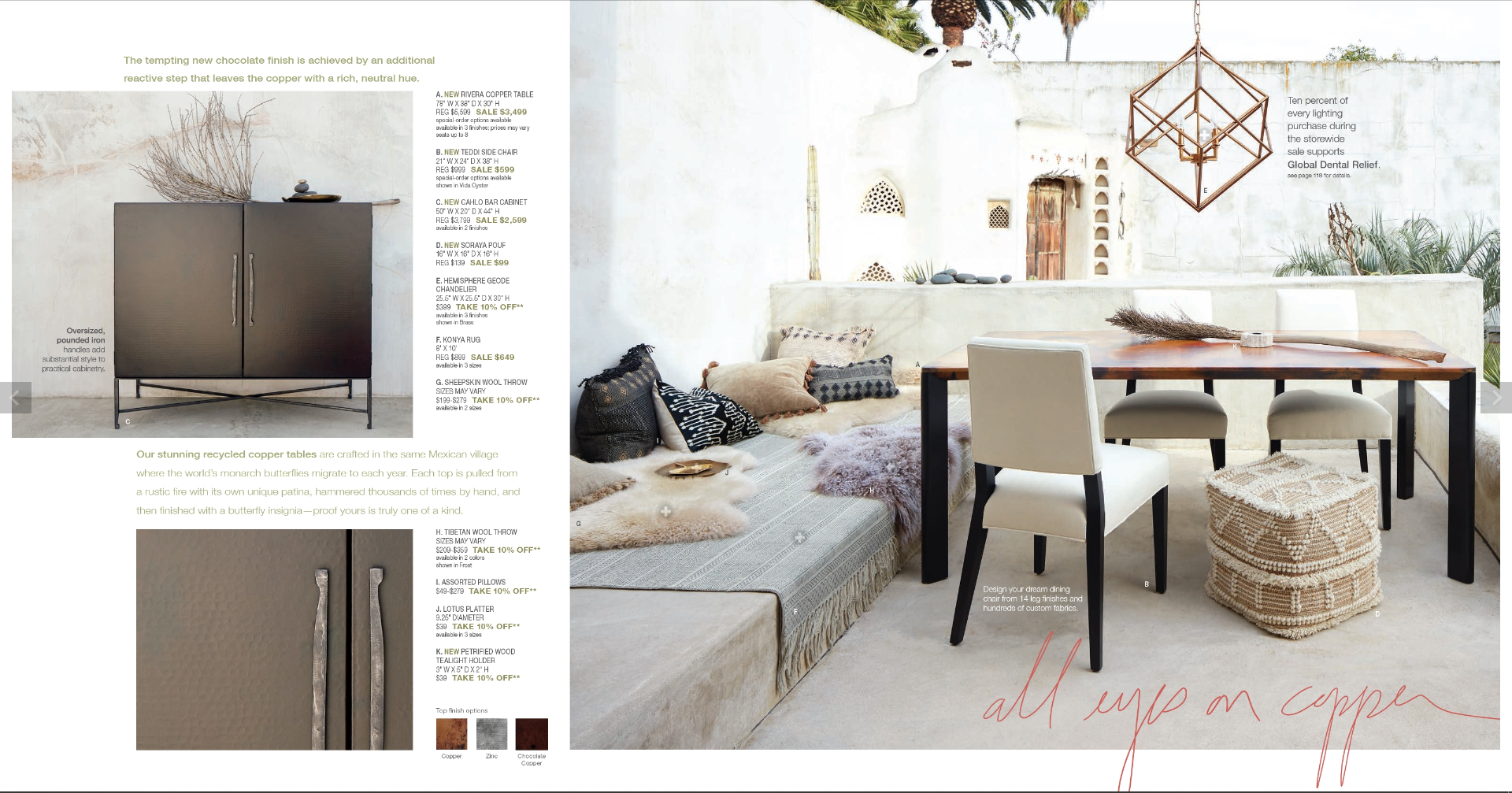 Indoor and Outdoor Home Decorations
World of Products proposes a lovely indoor and outdoor decor catalog. It is handmade, so it has a quite complex structure, but its results are easy to read. At the end of the document there's a numeric product index that makes it easier to search for a specific product. The catalog is focused on a good combination of in-context and cut-out pictures.