New Metaltex catalogs and brochures powered by Pagination are out now!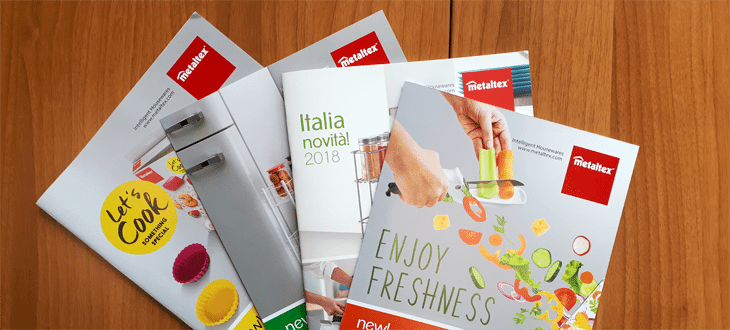 Date:9 Mart 2018
Author: Luca Reginato
Metaltex is proud to present its fine, colorful, modern and playful new catalogs and brochures spotlighting its 2018 product range.
Switzerland-based Metaltex is a world-class manufacturer and distributor of household goods. With 6,000 worldwide clients in 75 countries, 19 distribution centers, 120,000 individual products, and 4 production centers, Metaltex is one of the world's leading companies in its sector.
Since August 2017, Metaltex has used Pagination's services to create their editorial projects. Being automatically able to create these kinds of publications has enabled the firm to increase its accuracy and reduce production times and the time-to-market window, all while enjoying easy market segmentation.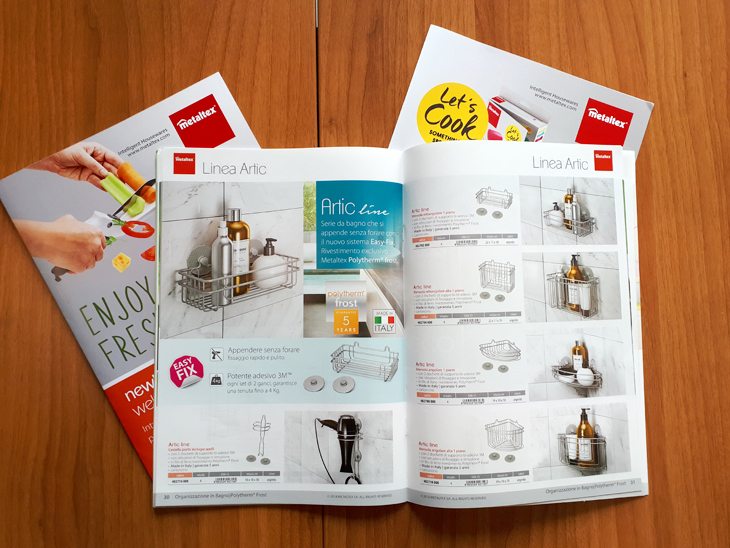 Metaltex catalogs and brochures are now being distributed to the firm's worldwide distribution centers in Italy, France, Germany, Spain, Portugal, the United Kingdom, the US, Canada, Belgium, Hungary, Mexico, and Brazil. All materials are presented in the respective countries' native languages.
The wide distribution of these publications reflects Metaltex's important international presence, and its modern and lively look reflects the company's attention to design and innovation.
Metaltex has already created 13 different catalogs and brochures, Metaltex has already created 13 catalogs with Pagination, but it aims to create a total of 35 documents with this solution.
Otomatik belgenizi oluşturun!