CATALOG AND PRICE LIST SOFTWARE
Create beautiful, precise documents with ease
Process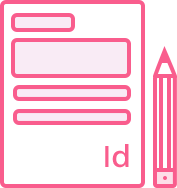 1
Use your template
Select the layout that you want to use.
2
Upload Data
Upload your data and project images.
3
Paginate Document
Click the "Pagination" button to trigger the workflow.
4
Download Files
Download your files in PDF and InDesign format.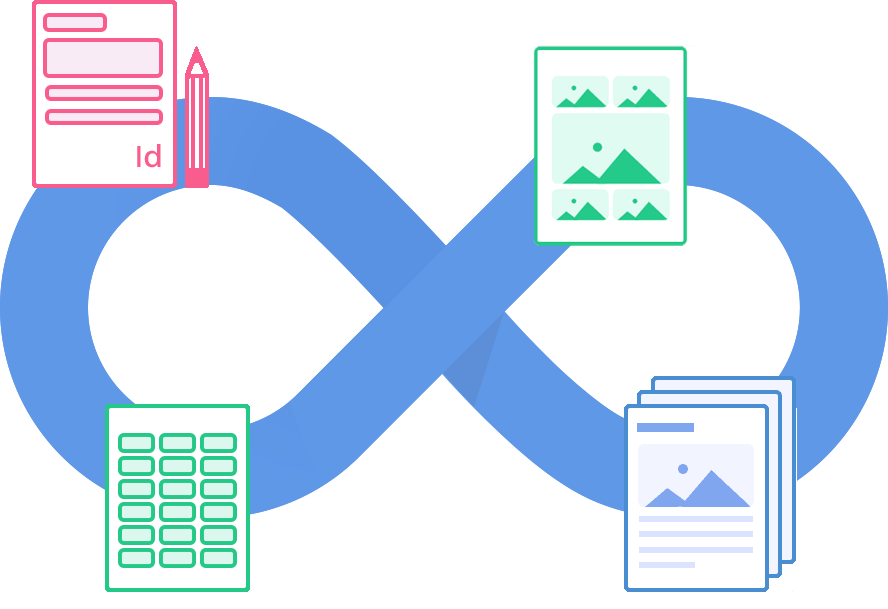 Unlimited Catalogs and Price Lists From Your Data
Today, most of price lists' information comes from spreadsheets, databases, or other business applications, and they keep growing and changing.
A Tool for Marketers and Designers
In this environment, Marketers and Designers need a flexible tool for publishing information quickly and accurately. This catalog and price list creator is Pagination.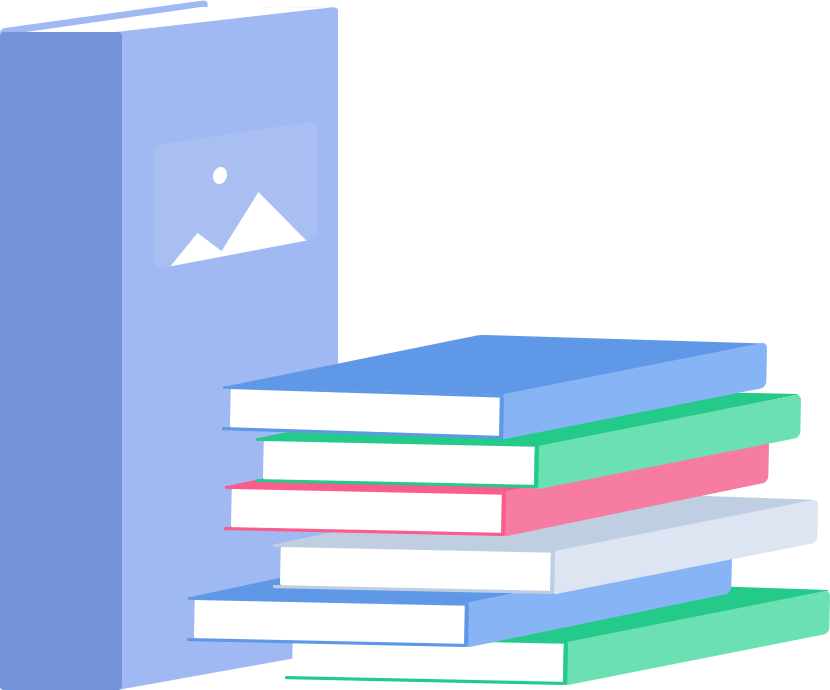 A Large Catalog or Many Price Lists
Pagination database publishing software lets you create catalogs easily – be it one large catalog or many versions. If your catalog or price list is composed of hundreds of pages, let Pagination split it into chapters that are kept in-sync via a single workflow.
Multiple versions
Where multiple versions that feature different prices, currencies or product lists are required, Pagination uses your datasets to create the whole batch for you.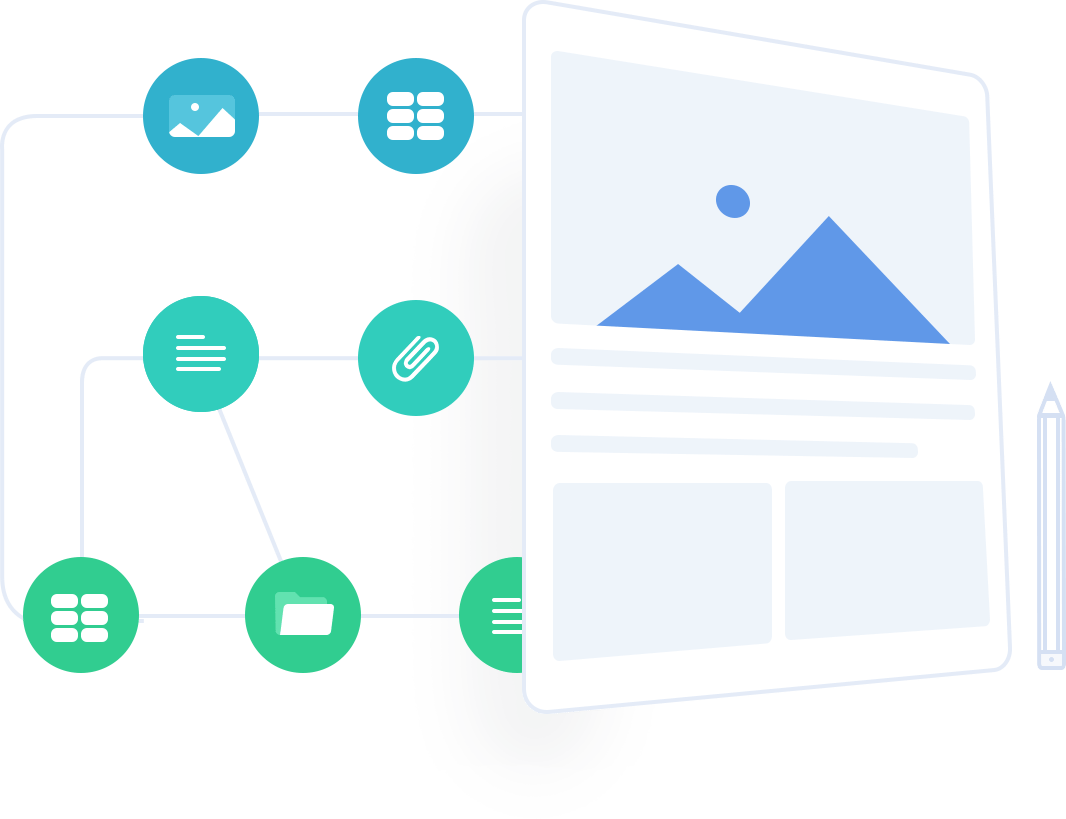 Logic
Catalogs are organized logically: categories, groups, related products, and accessories. Pagination has no problem interpreting your business's logic and applying it to your documents consistently.
Layout
With Pagination, you can automate your design. Simply create your template in InDesign or using your preferred composition software. There is no need for additional plugins or training.

A wonderful purchase
Pagination has been a wonderful purchase. It's improved the quality of our work and has had a very positive impact on our bottom line - in terms of money, manpower, and time.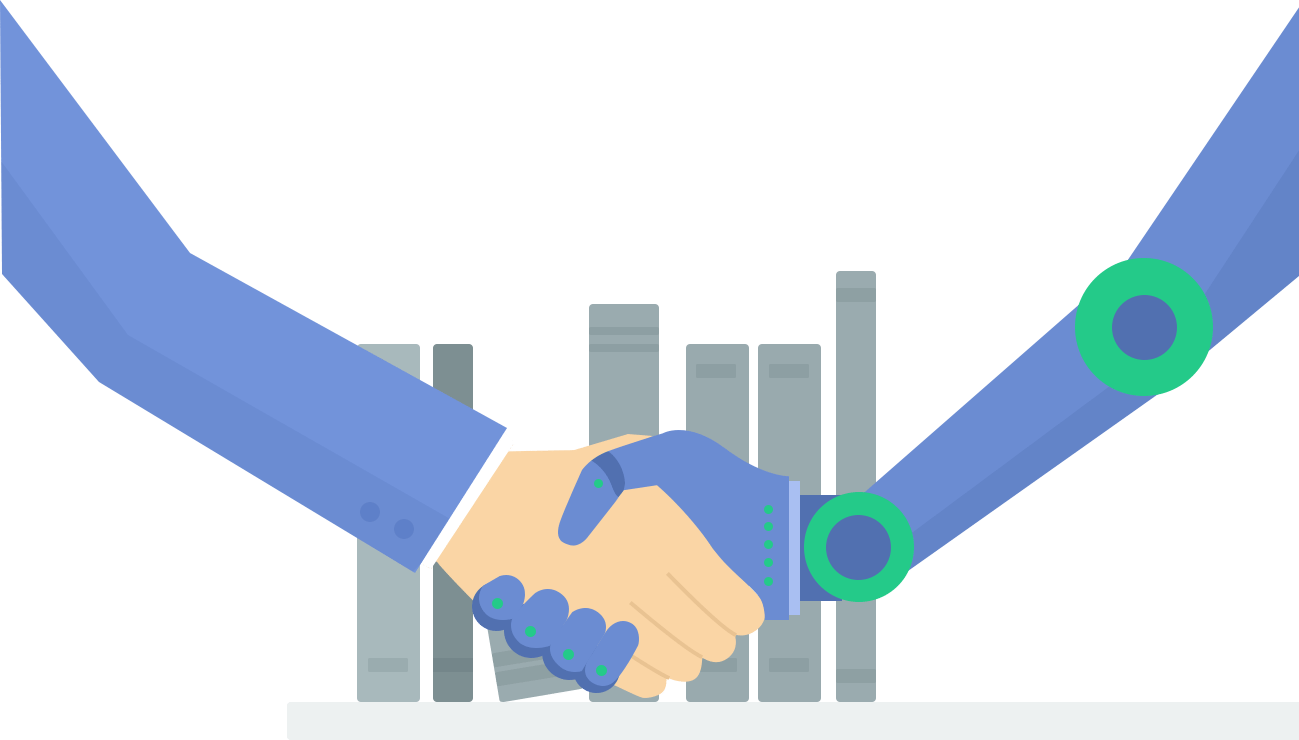 Merge Automatic and Crafted Pages
Some of your document content, such as the covers, introduction, and chapter separators, has to be professionally hand-crafted to deliver maximum impact and meaning. Now, you can use Pagination's book feature to integrate your hand-crafted content into a seamless workflow, resulting in ready-to-use final price lists that are always up-to-date and effective.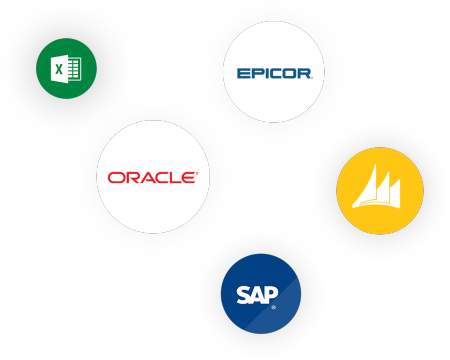 Connect Your Price List to Your Everyday Apps
With Pagination, you can use common data formats such as:
Excel
SQL
XML
TXT and CSV
Since Pagination takes care of data integration, you can export from and to an ever-increasing pool of business apps.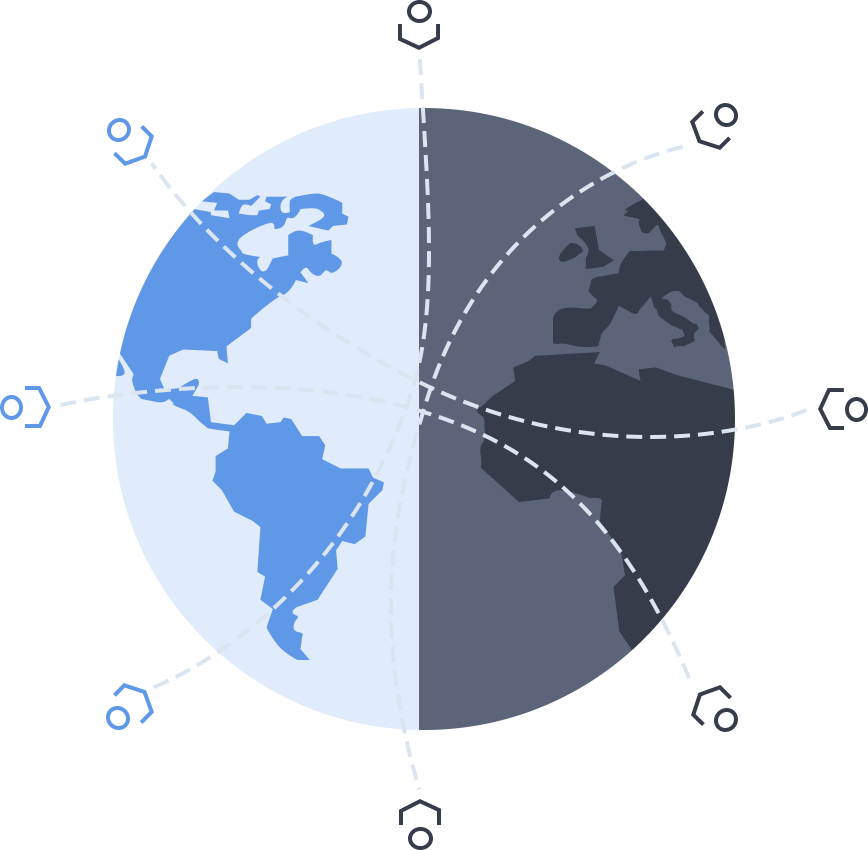 Team Collaboration Anytime, Anywhere
Pagination helps your staff to collaborate on document projects.
Graphic departments and Agencies can create and modify layout, and upload images.
Marketing teams can enhance product descriptions.
Sales staff can import up-to-date prices with ease.
And everyone on the team can preview the latest version of the catalogs and price lists, anytime, anywhere, in a standard browser.

Streamline Your Publishing Tasks
Creating documents often means repeating the same steps again and again. Pagination can link these steps together, integrating them into a single compact, fast and precise workflow.
Focus your attention on the ideas and let Pagination take care of the execution!
Frequently asked questions
What is Catalog Maker Software?

Catalog Maker Software is a tool that enables users to create catalogs, price lists, brochures, classifieds, or any other kind of commercial documents automatically. With catalog software, you can integrate your data with your layout, automatically create always-up-to-date documents that are ready for print and digital distribution, and avoid manual creation. You'll be able to significantly optimize your workflow, improving your data management and getting better results in less time.
Why use a Catalog Creator instead of manual publishing?

The manual creation of this kind of document has many disadvantages. First of all, consider the catalog creation time: manually creating a catalog is a challenging task that can require months of work, especially if you need to create a catalog with hundreds of products, and it's a task that involves many people. Then, there is the difficulty of their creation: You need certain skills to use graphic tools that yield a professional result. Layout errors not visible in the creation phase may emerge in the print phase and significantly slow down the time to market. Finally, there is a high risk of errors: Like every manual operation, errors are inevitable, which makes it necessary to pay great attention during the creation phase and requires multiple and precise checks after the pagination process is complete.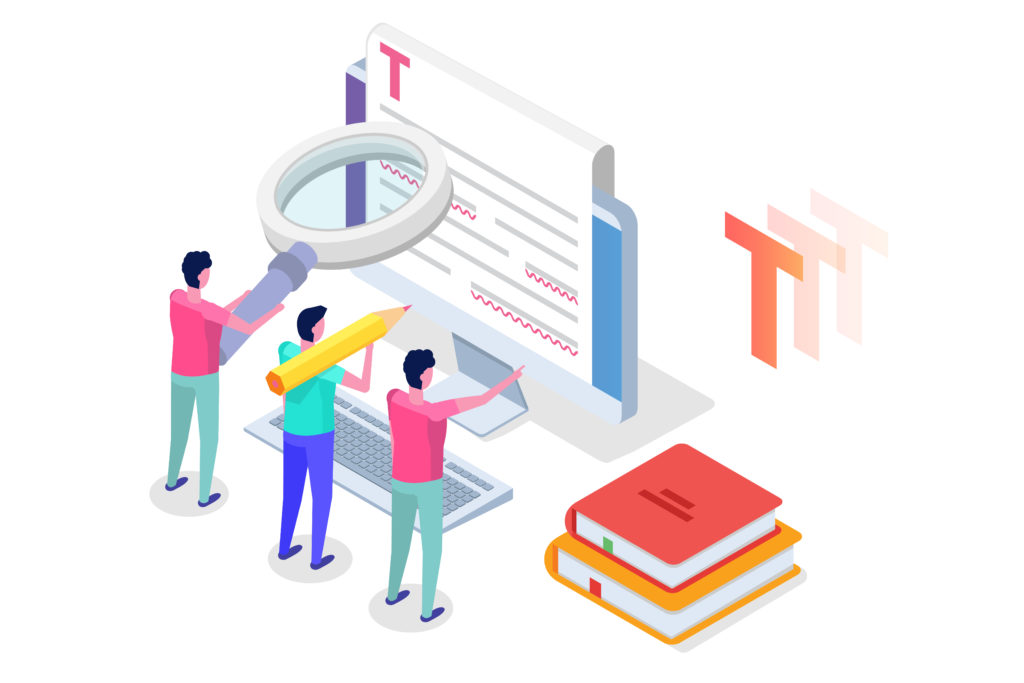 The benefits of using Catalog Software

Catalog Software allows you to take data from any source and convert it automatically into documents. This eliminates the problems related to manual creation. The result is more precise and faster progress in creating documents with more professional graphic results. Catalog Maker Software can be integrated with data from your business applications to ensure that the documents always present the most up-to-date information. Moreover, each project is totally customizable, ensuring the faithful respect and use of your communication guidelines.
There are many different software packages on the market, and they differ considerably in terms of data management, layout flexibility, and documents' final rendering. You may have tried desktop applications that are difficult to use and with which you can create only a very basic graphic layout. Forget about those! What is the best software to make a catalog? The best software for the job is Pagination.
Pagination

Catalog Maker Software

Pagination is Cloud Product Catalog Software (Software as a Service) that allows you to create high-resolution print-ready documents (PDF, INDD, IDML) or digital versions of these documents, using Adobe InDesign. You'll be able to create print catalogs, digital catalogs, price lists, brochures, or any other kind of custom document.
Use your custom layout and preferred images

Pagination uses your InDesign layout to ensure maximum design freedom. Any images or Adobe files (from Illustrator, Photoshop, or InDesign) can be automatically inserted during the pagination process. If you do not yet have a layout and you need a document quickly, you can choose from the dozens of free templates offered by Pagination, and easily edit them to meet your needs.
Some of

Pagination

customers' layouts:
Integrate data from any source

Today, most lists of information come from spreadsheets, databases, or other business applications, which keep growing and changing. Pagination's Cloud-based Catalog Maker software enables you to use any type of data files from your business applications, including Excel, CSV, TXT, XML, and more. Additionally, not all the data need to be contained in a single file. You can easily combine several data files to create rich and sophisticated documents.

Create print catalogs
Catalogs created with Pagination will always be ready to print. They're created in PDF, INDD, and IDML formats with all the specifics that the print format requires, including:
Custom slugs

Custom bleeds

High resolution images – 300dpi

Typographic quality

Cross-reference update

Custom PDF presets and .joboptions
Create digital catalogs
With Pagination, your catalogs will also be ready for digital distribution. In addition to their constant print-ready status, all documents are created in a lightweight version for agile web publishing. Even better, these are fully complete with all the features that a digital and interactive catalog requires, such as:
Clickable TOC (with hyperlinks to categories, product, notes, etc.)

Internal links

External links (e.g., to your e-commerce site)

Variable image resolution – from 72dpi to 300dpi

And more
Pagination

's Custom Features

Providing users with the ability to manage information-intensive documents has made Pagination one of the most widely used catalog software packages in the world. Workflow can be greatly enhanced by using Pagination's features of automatic TOC, smart tables, dynamic fields, HTML tags, and much more. Discover all of Pagination's custom features here.
All the benefits of years of expertise…
The Pagination Team's know-how, with experience on hundreds of national and international projects, is what makes Pagination the best product catalog maker software currently available on the web. We have completed thousands of projects, gaining expertise in the automotive, distribution, fashion, furniture, and manufacturing industries, amongst others. We have also teamed up with creative agencies, helping them to offer their customers exactly what they need.
…And of the cloud platform!
Pagination's cloud-based platform means you'll be able to create your catalogs online, completely on your own, anytime, anywhere, and using any device. You'll have no need to install software, plug-ins, or have any specific competencies.
Send your project files (the InDesign layout, the data file, and the images) to Pagination, and within about ten working days, you will be able to create your own documents 24/7. You just have to try it!
Create your automated document!