AUCTION CATALOG TEMPLATES
A collection of free and premium auction templates, ready-to-use and customizable.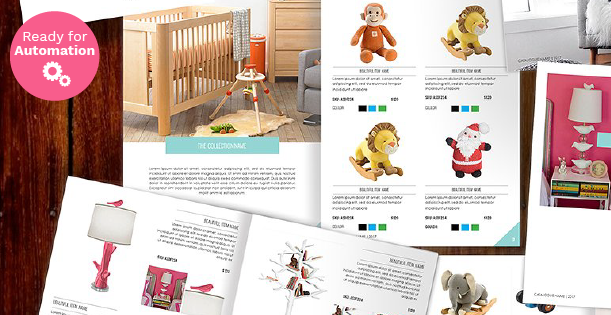 Modern Auction Brochure
Features:
Link your data file to this template and create unlimited documents in minutes and at any time, in InDesign and PDF format. Discover the advanced features you can enable and contact us to start your automated project.
Download
A bright and simple product catalog template with different product layouts, this template includes a useful section for showing the different products' colors and some introductory category pages. It is available in InDesign, Photoshop, and Word formats.
Create your automated document!