A selection of home catalogs to get inspiration for your project
If you need the inspiration to create your home catalog, or you just want to see how home catalogs are made, you can find here a selection of real catalogs in pdf format or flipbook mode. Each document has a brief description in which you'll find useful information such as the layouts used, product information displayed, types of photographs, and so on. If you need to create a ready-to-print or web-ready catalog or price list in no time, without errors, Pagination's cloud service can help you.
Luxury and Minimal Home Catalog
The 2016 Sici catalog is a mix between a lookbook and a standard catalog. The first part of the document is mostly composed of pictures. On many pages, there's a full-page image followed by smaller pictures of the products. The first part of the document contains no product information, except for the products' names. The last part of the catalog is dedicated to technical information. Here, it's possible to find the products' details, like their sizes and descriptions.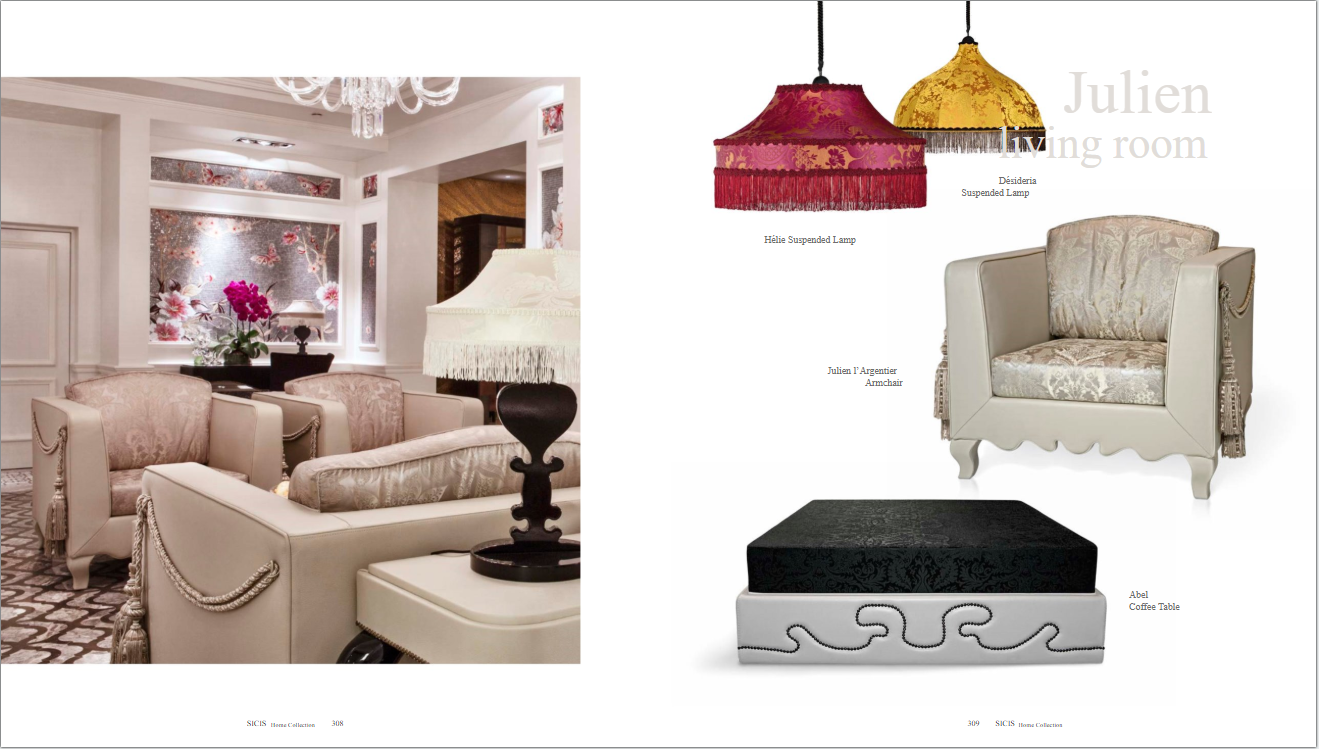 Tidy and Clean Catalog
This multi-language document by Porro has a landscape orientation. The majority of the catalog seems to be a lookbook, because it's mostly composed of pictures with short descriptions. The final pages of the document are dedicated to technical information. The catalog has a clean and tidy structure. It also has a table of contents on the first pages and chapter separators.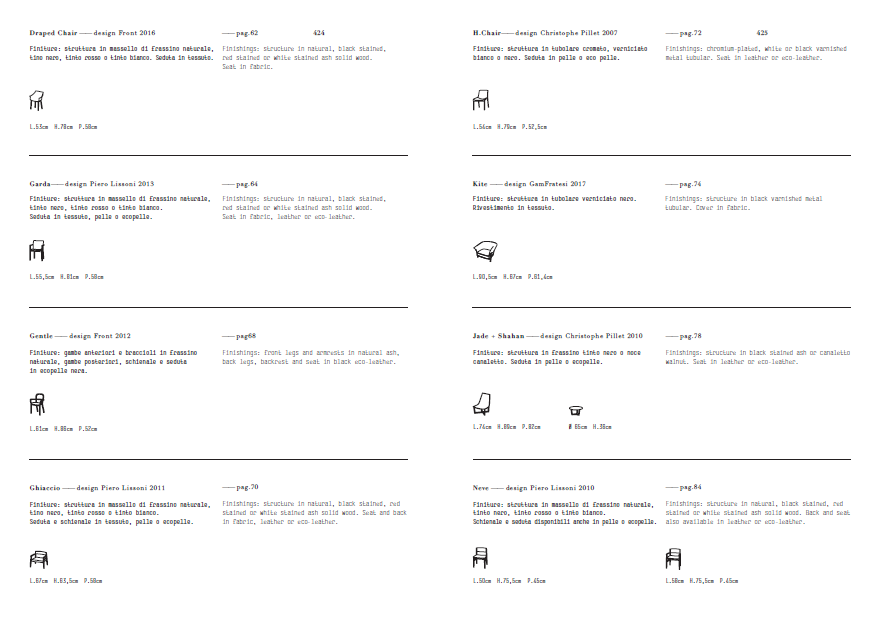 Classic Home Lookbook
Poliform proposes a modern multi-language lookbook. The document has a table of contents and chapter separators. The different collections are presented by in-context pictures and short descriptions, but there is no technical product information provided. At the end of the lookbook, readers can find Poliform's contact details. Overall, the document is well structured, and it is quite easy to read. The lack of technical information is partially solved by technical designs included at the end of each chapter.

Colorful and Funny Lookbook
The Ikea catalog is a well structured and colorful document with a landscape orientation. It is composed by in-context pictures that showcase the products. Every product has its own price and description. At first sight, this catalog seems a bit chaotic, but after a few pages, you'll be familiar with it. At the beginning of the document, there's a table of contents, but there are no chapter separators or indexes.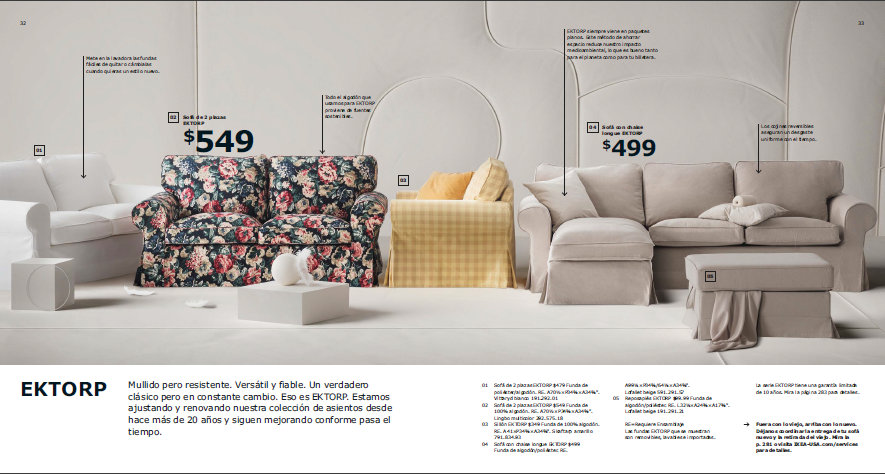 Well-Structured Home Catalog
The Tommy Bahama home catalog is a quite clean document with different layouts. Products are presented using in-context pictures followed by a brief description. The last pages are more schematic and contain detailed product information, like SKUs, product names, and dimensions. Overall, the document is well structured and easy to read.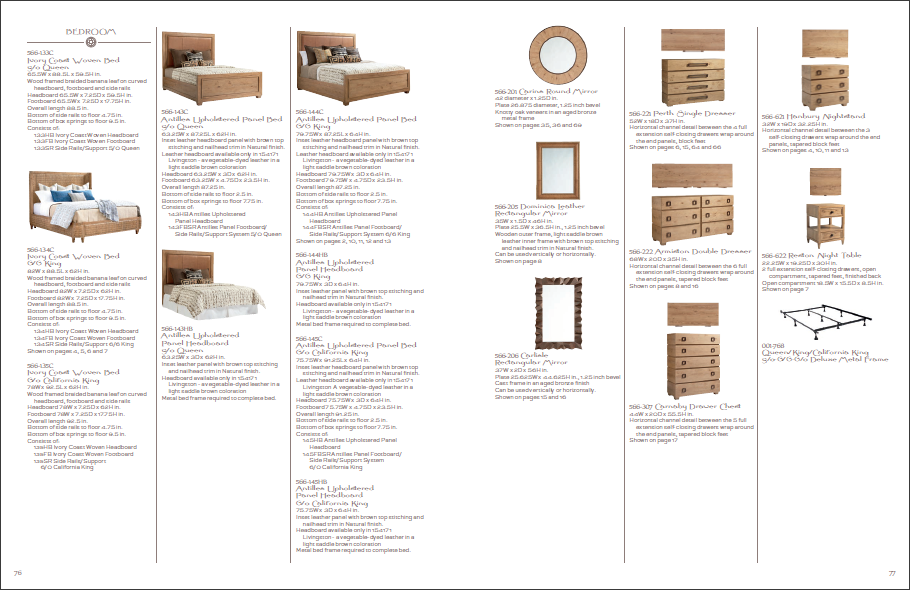 Newspaper Catalog
This is a small interactive catalog by Design Within Reach. The document looks like a newspaper and is composed of in-context and cut-out pictures. Every product includes all necessary information, such as its price, product name, and dimensions. The document is well designed; it doesn't have a standard layout, but its results are quite clear.
SEE DESIGN WITHIN REACH CATALOG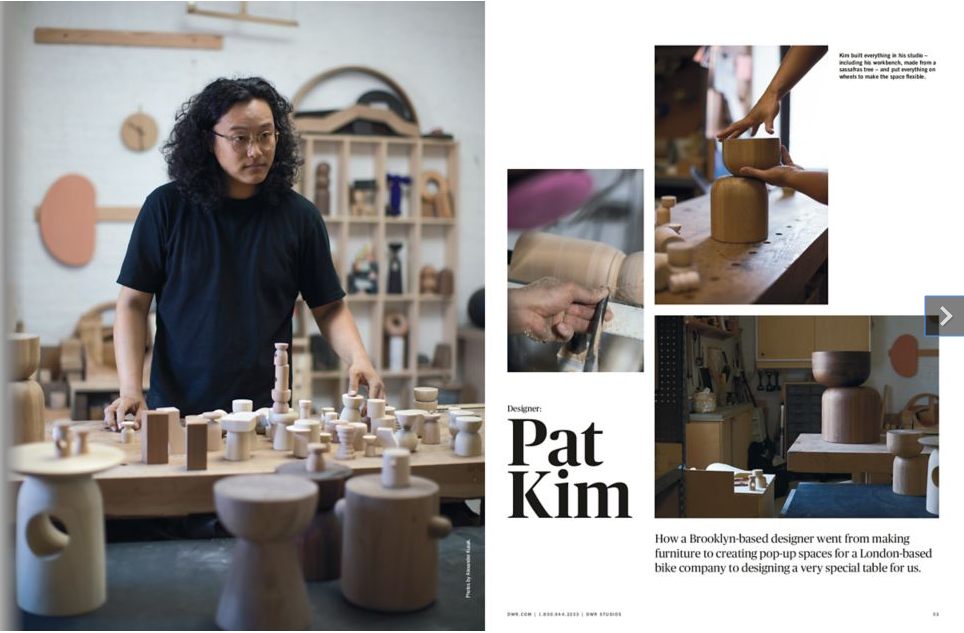 Old Fashioned Home Catalog
The Fine Furniture catalog is an old fashioned document with a standard structure and simple layout. Products are presented by in-context pictures, and it contains just a bit of information. The document is probably handmade, but it is quite easy to read. At the beginning of the catalog, readers will find a table of contents, but it is not really necessary, since the catalog contains only 30 pages.

Minimal and Modern Home Catalog
The Tinek Home 2019 Collection starts as a classical lookbook with only photos and no information, but quickly becomes quite a classic catalog. Every page is composed of multiple cut-out pictures complete with product information. There's a table of contents at the beginning of the document and chapter separators are used. Overall, this is a minimal and modern catalog composed of multiple layouts.