FURNITURE CATALOG TEMPLATES
A selection of free and premium furniture catalog templates, ready-to-use for your design business.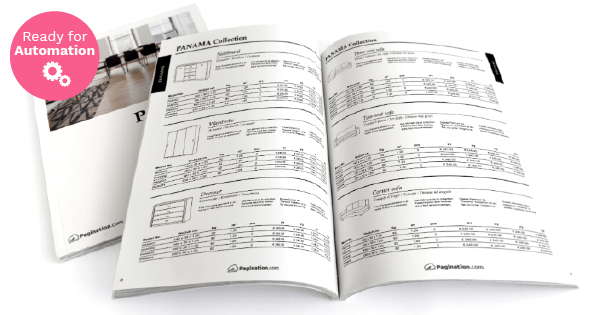 Furniture Price list Template
Files:
IDML, INDD, XLSX, PDF, Word
Features:
Link your data file to this template and create unlimited documents in minutes and at any time, in InDesign and PDF format. Discover the advanced features you can enable and contact us to start your automated project.
Download
You'll love our essential and modern price list template with its clean design. We created it based on our customers' most complete furniture catalogs, but you can edit it and adapt it to suit your products. Make a catalog of the highest quality and with a professional look using our InDesign catalog template furniture.
Create your automated document!