JEWELRY CATALOG TEMPLATES
A good mix of free and premium jewellery catalog templates for your luxury business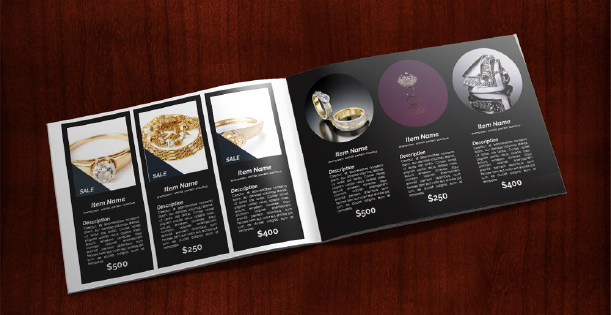 Jewelry Collection Template
Format:
A5 (210×148 mm)
A4 (297×210 mm)
US Letter (11×8.5 in)
Features:
If you want to create an automatic document you have to use an InDesign file. Enable advanced features and create it automatically. Click here to know how.
Download
A landscape product catalog for presenting your products in a clear and simple way, this template presents big product images, product prices, and descriptions and a black and white-themed alternance that transmits elegance and modernity. Editing the document is truly simple—you'll only need Microsoft Office PowerPoint.
Create your automated document!